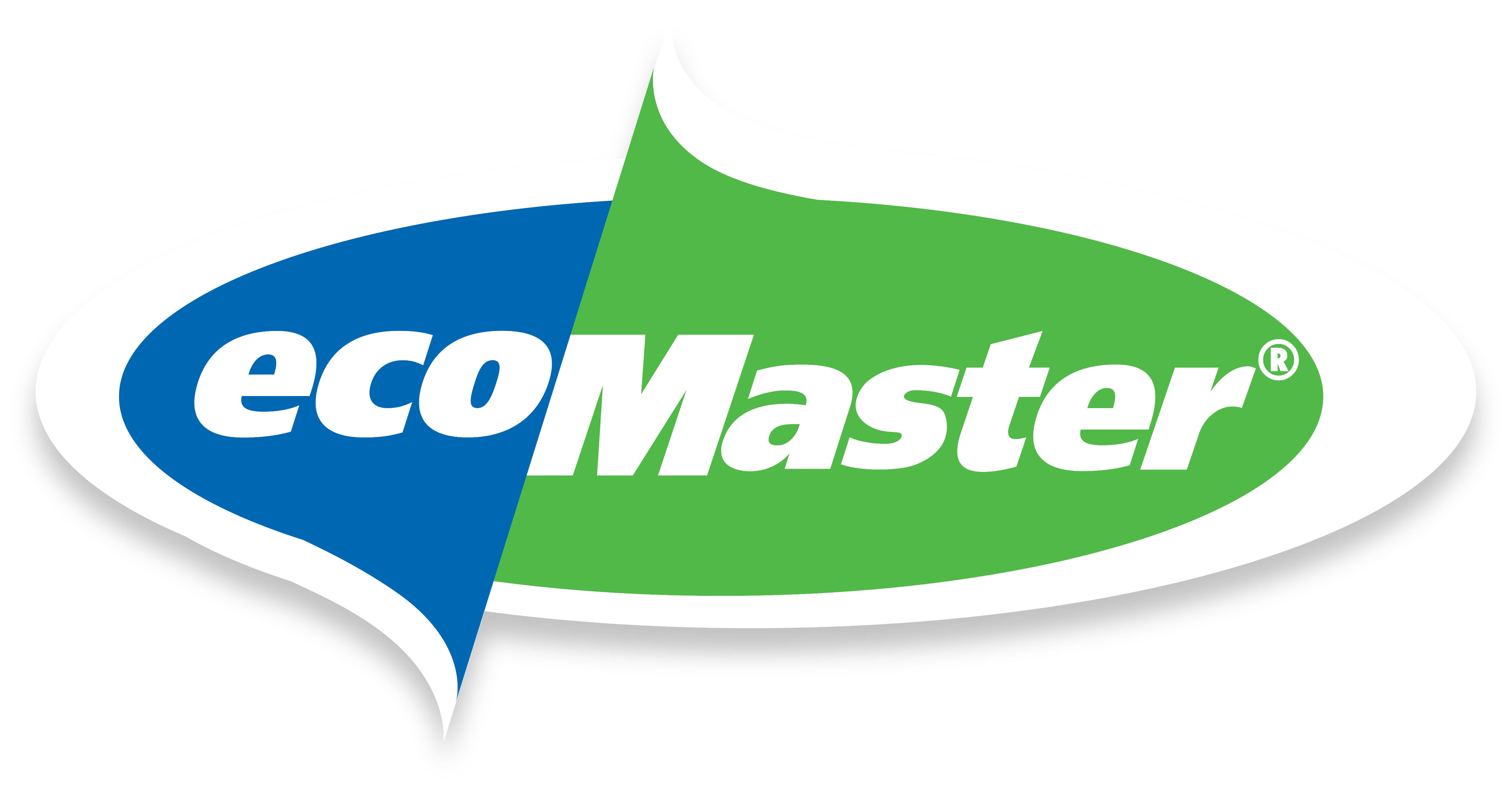 'EASY INSTALL KIT'

TO INSTALL YOUR UNDERFLOOR INSULATION
An affordable way to access premium tools, used by the pros, to make the installation of your insulation under wooden floors as fast, as safe and as easy as possible.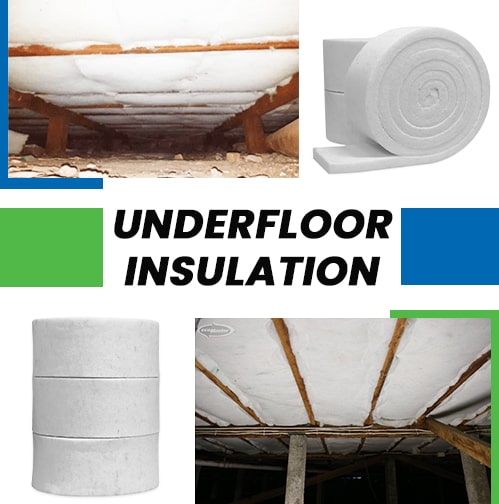 Whether you're committed to reducing your carbon footprint,
Want to save on your energy bills or simply want a more comfortable home, you've most likely come across underfloor insulation at some point in your research. If you're looking for the most cost efficient way to do-it-yourself, look no further. 
With "fuss free" collect and drop off at our Preston Victoria office and outstanding customer support what's stopping you from starting your project today?
Using poor quality tools to fix your insulation underfloor can present numerous hazards and annoyances. Upwards of 5000 staples are needed on the average underfloor insulation installation and using tools that are less than ideal can really drag the job out.
Hand staplers introduce the risk of electrocution, due to their full metal construction as well as repetitive strain injuries.  Corded staplers (plug in electric staplers) get snagged on whatever they can, unplug themselves and are an all round pain to work with underfloor. Corded staplers often lack the firing power to properly fix into hardwood. Electing to use inferior tools will make the easiest part of the job unnecessarily difficult and frustrating
Even lower quality battery powered tools can slow progress. Constantly charging tiny batteries and waiting for the tool to muster firing power is frustrating and pointless.  
Air staplers can be reliable, but do require a very long air hose that will snag and tangle. A capable compressor is also needed. This option is not viable for most DIY jobs.
Tools are cool. So is uncluttered space in your garage or shed. Why not enjoy both? Use our professional grade tool and bring it back when you're done.
Which type of fixing mode works best?

After decades of collective experience, the ecoMaster team has concluded stapling insulation to the joists is THE method for fixing insulation under wooden floors.. It is easier and much more time effective compared to other popular methods, such as strapping, chicken wire, screw in hooks & string. To ensure you will never have to go underfloor again, go to our YouTube channel to see our 'disaster stories', and 'instructional videos' for more information.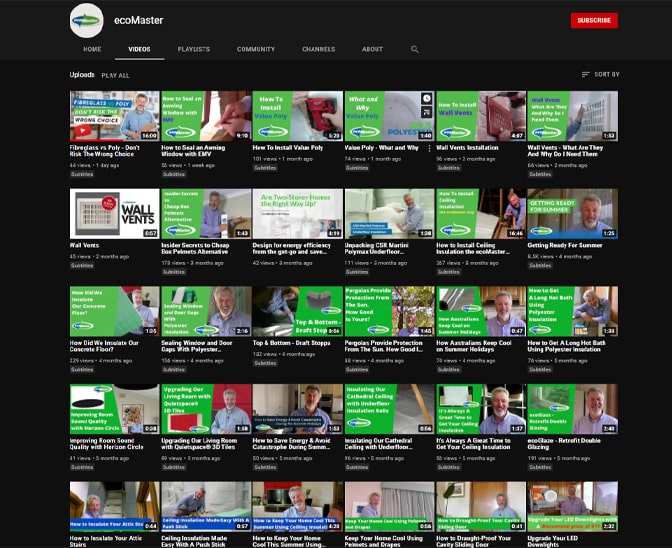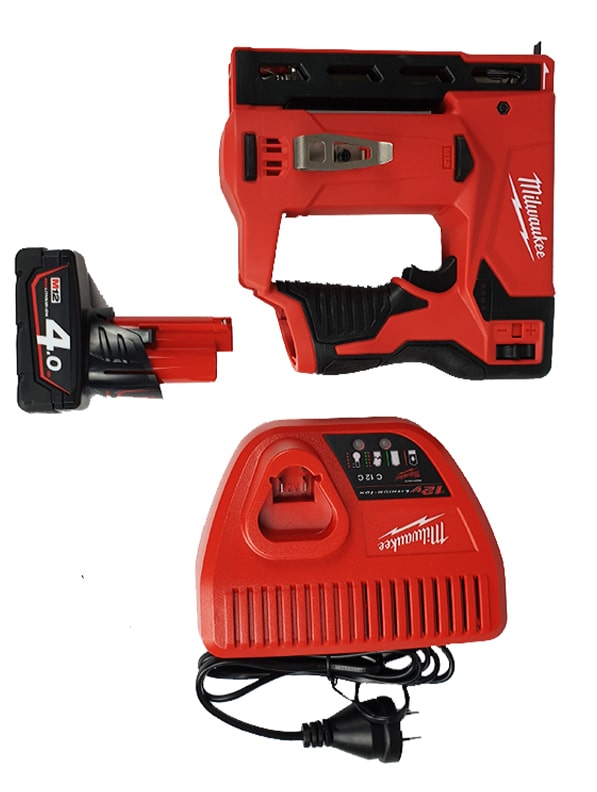 Why use the Easy Install Kit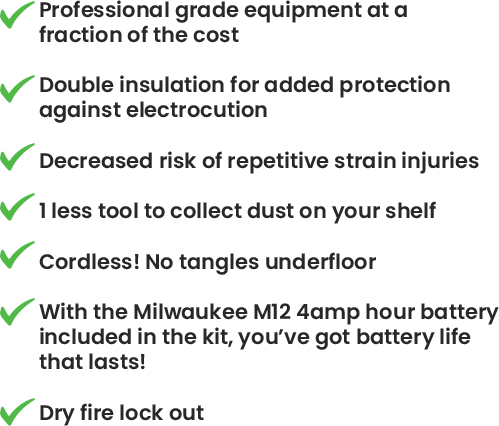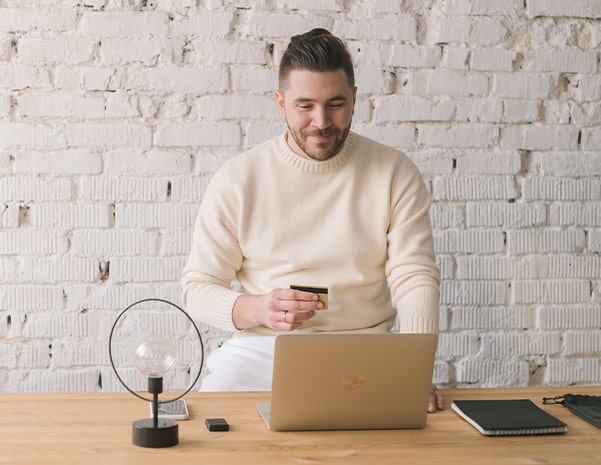 We've Done Our Best To Keep Costs Down For The Customer, So You Can Enjoy A Cost Effective, Hassle Free Experience With Tools Of Quality.
We hire out the Easy Install Kit for the same price per week as other businesses charge per day! We want you to install your insulation safety (and that is less likely if you are in a rush).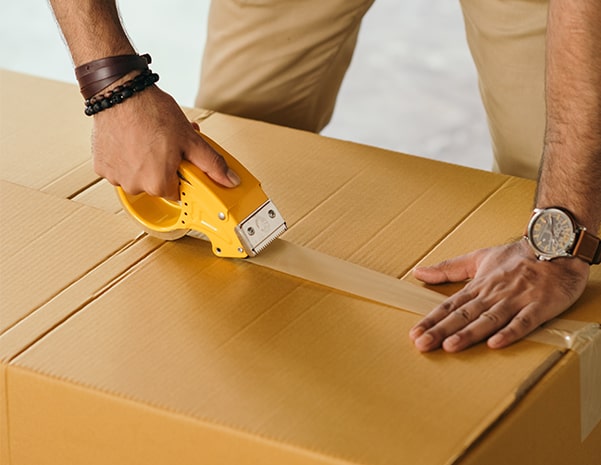 Pick up and drop off to Preston, Victoria. This saves you the cost of freight and insurance costs. Please ensure you book your stapler ahead of time to avoid disappointment.
The easy install kit is a cost effective way for you to use professional grade equipment to get your job done fast.
Inside the kit, you'll find a top of the line professional cordless stapler with a fully charged battery. So it's ready for action when you receive it. One charge will get you through a day of installation. It also contains a battery charger and up to 10,000 staples.  
Use a great tool for less than the cost of buying a poor quality tool that you'll most likely never use again. 
Use a great tool for less than the cost of buying a poor quality tool that you'll most likely never use again. Avoid buying cheap tools that jam and have to be taken back to the store to be exchanged and then ends up cluttering up your garage.
Renting the easy install kit is simple, just order online, then it will be delivered to your home, you use it, clean it and send it back. It puts the odds in your favor by renting the easy install kit guaranteed to get you out from under the floor quicker.
With Decades Of Collective Experience In Draught Proofing And Insulation Installation, ecoMaster Is The Obvious Choice For Improving Your Home's Energy Efficiency.