Introducing Maurice Beinat
Energy Efficiency Expert and ecoMaster's Chief Technical Officer
Available for speaking events, training courses and one-on-one consultations for outside-the-square homes.
Maurice Beinat, co-founder of ecoMaster, is a uniquely qualified individual. His knowledge of 'green retrofit', 'energy efficiency' and 'thermal performance' is unsurpassed. Based on his experience of retrofitting thousands of Victorian residences and public buildings for over ten years, Maurice is well known as the energy efficiency expert.
Maurice has spent over a decade researching Energy Efficiency Methodologies and Product Development, in this time he has developed unique solutions to improve the thermal efficiency of Australia's buildings. These include: Draught Dodgers, an architectural quality draught proofing system, placing him as a finalist in the 2011 Bendigo Inventor of the Year Awards; and ecoGlaze®, a revolutionary secondary glazing system that delivers all of the benefits of double glazing, for existing windows, at a fraction of the cost.
Using his own 1.5 star home as a test case, Maurice has developed and applied technologies to reduce his home's energy consumption by a massive 84%; radically transforming its 'icebox' and 'heat chamber' tendencies – in a very affordable manner. That home, now rated at 7.6 stars, is carbon neutral and pays the family to live there.
Read the whole story of the home retrofit that lay the foundations for ecoMaster here.
Maurice is a spokesperson for the industry, speaking often at state and national sustainability events and conferences. He is regularly interviewed on radio, press and television, including ABC's 7:30pm report, ABC 774 and The Age. He has studied the Sustainability Victoria First Rate Energy Rating Software, completed the Renewable Solar Grid Connect Course, completed Certificate IV in Building and Construction (Student of the Year 2003), holds a Certificate IV in Training and Assessment and is currently completing his NABERS Certification (National Australian Built Environment Rating System) achieving an exam score of 93%.
Want to call in the energy efficiency expert?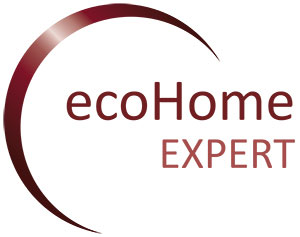 A unique consultation for unique circumstances.
from $550
An ecoHome Expert Assessment will support you in understanding how you can optimise individual areas of your home, if you are not quite ready to take on a whole-home assessment, or if your particular needs fall outside of our standard assessments.
If you are outside of our normal service area, we can also provide an ecoHome Expert as a virtual assessment. This would involve you sending in photos or videos of your home, and our expert would review your material and then call you to discuss how you can improve specific areas.
This assessment provides you with ecoMaster's Chief Technical Officer's expertise charged at an hourly rate. During this time you may take the opportunity to discuss any one of the following areas of your home:
Acoustics
Air Infiltration
Ceiling Insulation
Underfloor Insulation
Wall Insulation
Glazing
Shading
Energy Bill Analysis
Carbon Emissions Reduction
Renovations / House Plans
Heritage Significant Guidelines
Bespoke Architecture
Design Challenges
You will receive tailored advice to direct you towards the most effective solutions for improving the energy efficiency and comfort of your home.
Contact us to schedule your ecoHome Expert today.