Retrofit Wall Insulation
Looking for the best way to insulate your existing brick or weatherboard walls?
Retrofit Wall Insulation is a method of installing insulation into the external walls with minimum disruption to your home. Adding insulation to external walls usually makes a massive difference to the thermal performance of your home. That means more comfort and less energy. Of course that's great for the environment too!
What is retrofit wall insulation?
Save up to 50% of heat loss and add 2.5 Stars to your First Rate Energy Rating System when you install retrofit wall insulation. Keep your winter heating in your home and hot summer heat out.
As retrofit wall insulation is a highly specialised area, ecoMaster has teamed up with the most experienced Australian Cavity Wall Insulation experts to provide a quality insulation product expertly installed to maximise the benefit to your home. Safety and experience counts! Our partners have been installing Cavity Wall Insulation since 1987. If your home has Brick Veneer, Cavity Brick or Weatherboard walls it can most likely be treated with Cavity Wall insulation.
Why use it?
In many homes the external wall area is just a little less the ceiling area. You wouldn't be without a good level of ceiling insulation and now you don't have to go without wall insulation either. Here is what a difference retrofit wall insulation will make:
Reduction of Heat Transfer
a. Up to 85% heat transfer through walls in brick veneer walls
b. Up to 75% heat transfer in weatherboard walls
c. Up to 63% heat transfer in double brick walls
Increase in R Value
| | | |
| --- | --- | --- |
| Wall Type | Prior to Insulation | After Retrofit Wall Insulation |
| Brick Veneer | R0.4 | R3.4 |
| Weather Board | R0.3 | R2.5 |
| Double Brick | R0.5 | R1.5 |
How do you install retrofit wall insulation?
A special high performance blowing machine is used to pump the insulation into existing brick veneer walls. Access to the cavity is gained by lifting tiles over the cavity and dropping a special hose to the bottom of the cavity. The hose is gradually lifted as the cavity fills.
Inaccessible cavities can be reached by drilling a 25 mm hole through the mortar joint and using a special cone to pump the material in through this hole. The hole is then re-mortared matching, as close as possible, to your mortar colour. In some circumstances access can also be gained by drilling holes internally through the plasterboard.
Weatherboard walls are most often accessed by drilling two rows of holes through the weatherboards. The holes are filled with builder's filler ready for sanding and repainting.
The insulation has been fantastic… The area that we insulated was always very cold in winter and very hot in summer, so this has made the house more comfortable to live in.
FP, Ballarat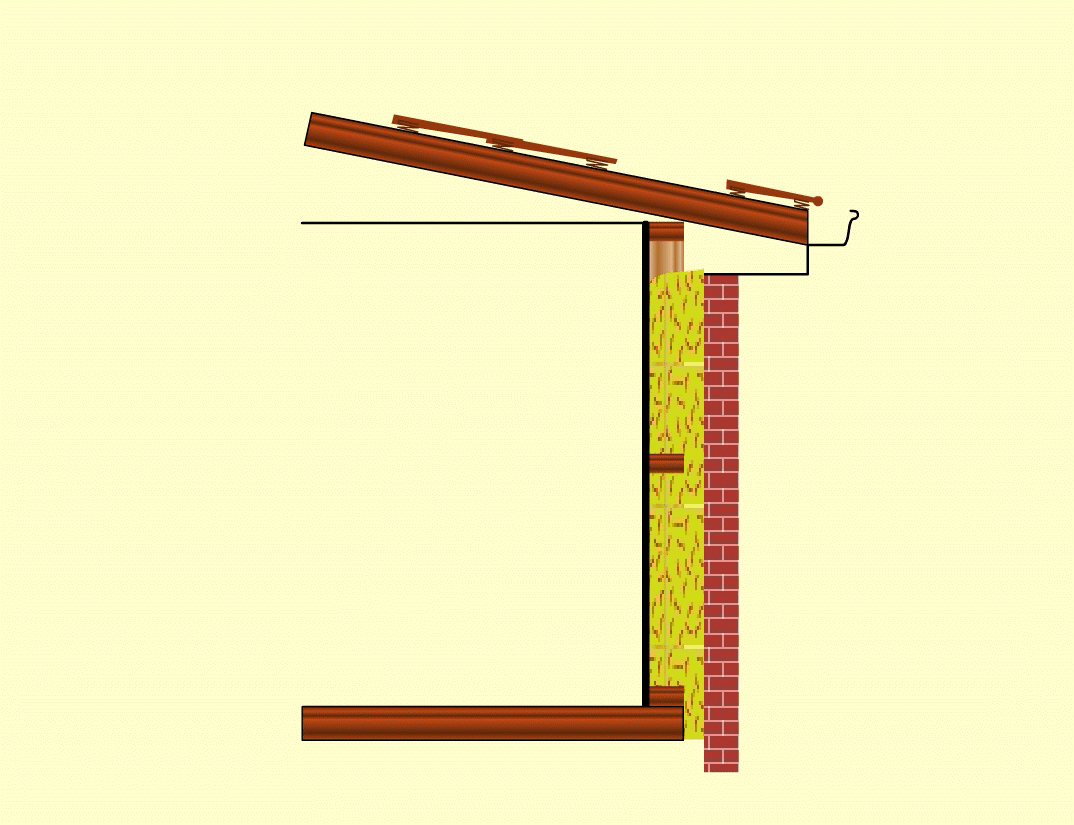 The benefits of retrofit wall insulation…
| | |
| --- | --- |
| ✓ | Quality product comes with 100 year Product Warranty |
| ✓ | Allows water vapour through (plasterboard remains dry) |
| ✓ | Reduces noise coming through the walls |
| ✓ | Does not shrink |
| ✓ | Fire repellent |
| ✓ | Still able to add electrical / data wiring afterwards |
| ✓ | Can be retrofitted into existing brick and weatherboard walls |
| ✓ | Can be inserted into internal and external walls |
How do I get started?
Professional Installation
Following thorough assessment of your wall cavities, installation is carefully planned in order to achieve complete coverage.
Contact us to arrange an estimate.
FREQUENTLY ASKED QUESTIONS (CLICK TO EXPAND):
How do I know if I already have wall insulation?
Most existing homes have been built without wall insulation. Many have simply a reflective sarking wrap which is usually compromised by damage that occurs during the building process.
If you're unsure about whether your home is fitted with wall insulation, our qualified assessors can determine this for you.
Can I have internal walls insulated or only exterior walls?
Yes, internal walls can be retrofitted with wall insulation.
Will the insulation settle in the wall cavity?
Settling over time is minimised by the insulation's fibers knitting together as it is injected, also preventing it from leaking through any small gaps at the bottom of the wall. Settled material is also accounted for by filling the wall to the brim.
What material is used?
Supafil® 40 is specially formulated loose fibreglass insulation specifically made for pumping into wall cavities. It has been used extensively in the United Kingdom to insulate millions of homes.
What about electrical wiring in terms of safety and access?
Your safety is first and foremost on our minds. For that reason the very first step is for you to obtain a Certificate of Electrical Safety from an electrician covering the wiring in the external walls.
When the walls are filled with insulation the wiring will not be able to cool off as well as prior to insulating. For this reason electricians most often "derate" the circuit. Usually it's as simple as replacing the 20 amp circuit breaker with a 16 amp circuit breaker. This means that you may not be able to run as many appliances concurrently on that circuit as before.
After the installation, it is still possible for an electrician to from a passage and insert additional wiring into the wall cavity.
What is the process with drilling and patching holes?
HOLES IN WEATHERBOARD:
Positioning of the externally drilled holes is carefully considered for ease of patching. A 50mm, circular hole is cut out of the weatherboards and then repaired with long lasting filler after installation is completed. It is then the homeowner's responsibility to have the area sanded and repainted.
HOLES IN BRICKWORK:
Holes are drilled in the external brickwork where the roof is metal, for double brick homes and under sill height windows. The holes in the brickwork are 30mm in diameter and are drilled into the mortar corner. Because the mortar joints in brickwork are normally 10mm wide, the corners for the adjoining bricks will also be lost.
The holes are re-filled with mortar that is colour matched as closely as possible to the existing mortar. In most cases the mortar blends seamlessly into the existing and the holes can only be seen if you are deliberately looking for them.
Holes will not be drilled into rendered wall.
HOLES IN PLASTERBOARD:
Holes can be drilled internally through the plasterboard if that is your preference and on the upper floor of a two storie home. The holes are repaired using cornice cement leaving the joint slightly lower than the surface of the plasterboard. It is then the homeowners responsibility to have the holes top coated and the wall redecorated.
Holes are not drill internally through lath and plaster walls or double brick walls.
Want to get the most out of your home?
An ecoHome Assessment is a detailed analysis of your home's thermal performance. Following your tailored retrofit plan you can make sure your investment counts as you take a targeted approach to optimising your home.