The Draught Proofing
Essentials Kit
Raw Timber or White Aluminium
The Draught Proofing Essentials Kit is an efficient, cost-effective and smart way to start your Retrofit Journey.
If you want to stop draughts, dust, smoke, pollen and noise from getting into your home, this kit may be exactly what you are looking for.
Sealing all the gaps and cracks in your home will be an investment you won't regret. By saying goodbye to draughts, you can save on energy costs and your home will feel much more like home: greater comfort and peace of mind.
ecoMaster has carefully selected and put together five components that will make your first steps to Retrofit your Home much easier!
Long term, quality draught stoppers for your front and back door is just the start. All four sides of your doors will be thoroughly draught proofed with this kit.  The sealant that the professionals use, Ultraclear, will see you well on your way to blocking gaps and cracks around your home.  The beauty of Ultraclearn is that it dires to a clear finish meaning you don't have to colour match joinery.  It also cleans up in water so you are not dealing with messy off-gassing silicone.
The Draught Proofing Essentials Kit contains: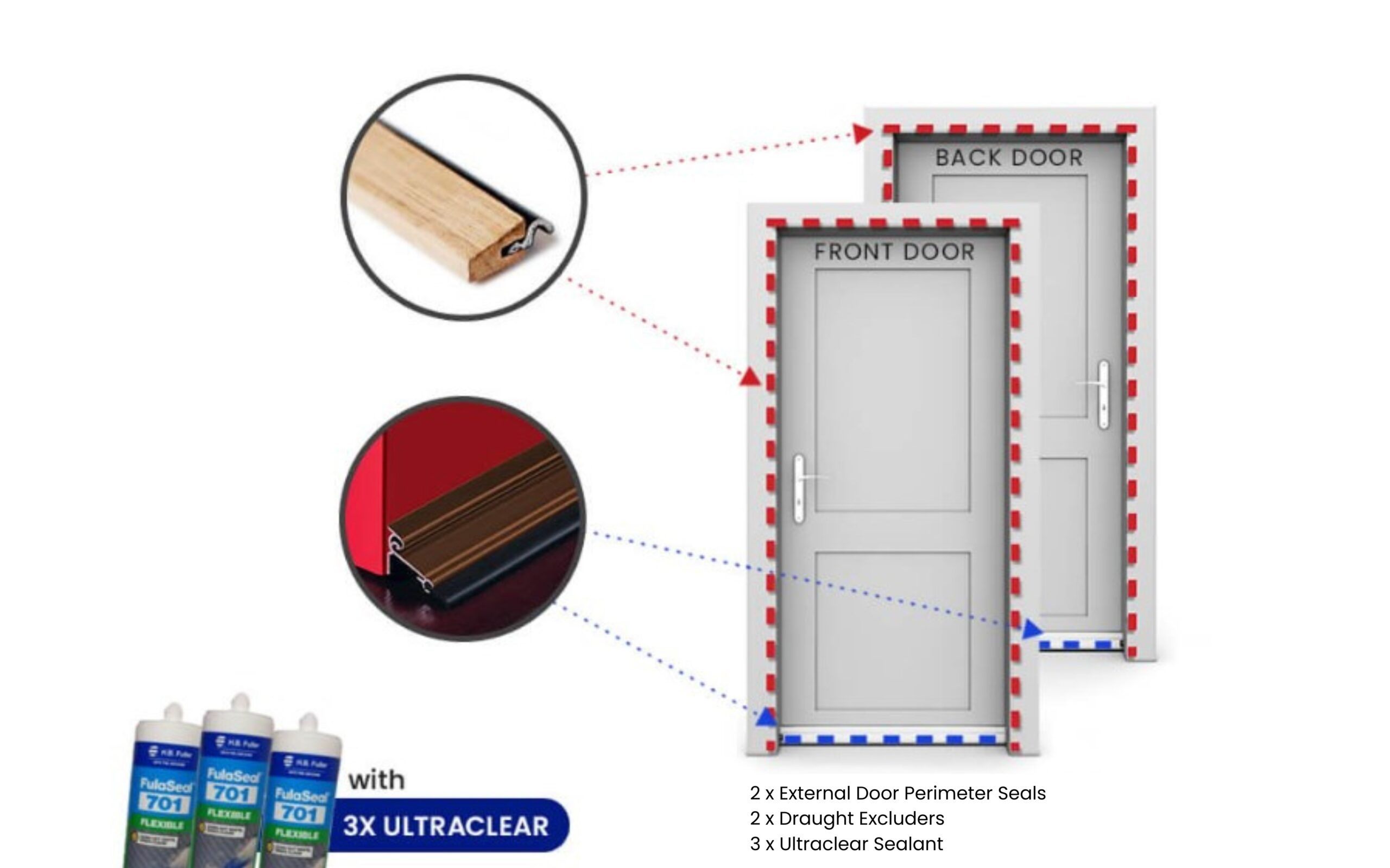 What is a Draught Excluder – RP3
How To Install Draught Dodgers
How To Install Ultraclear