ecoGlaze Workshop: TRANSFORM Your Home with DIY Secondary Glazing
A Hands-On Workshop for Window Efficiency Seekers
Join our ecoGlaze Workshop, where we aim to empower you with the knowledge and skills to transform your home into a thermally energy efficient and sustainable haven. Our interactive session will leave you inspired and equipped to take control of your living environment.  Maurice, our Technical Director, takes you on a journey of understanding the world of secondary glazing that will cost-effectively transform the comfort of your home, and reduce your energy bills and carbon footprint.  Whilst ecoGlaze is designed to improve your thermal comfort, many people also report that their homes are much quieter after ecoGlaze has been installed.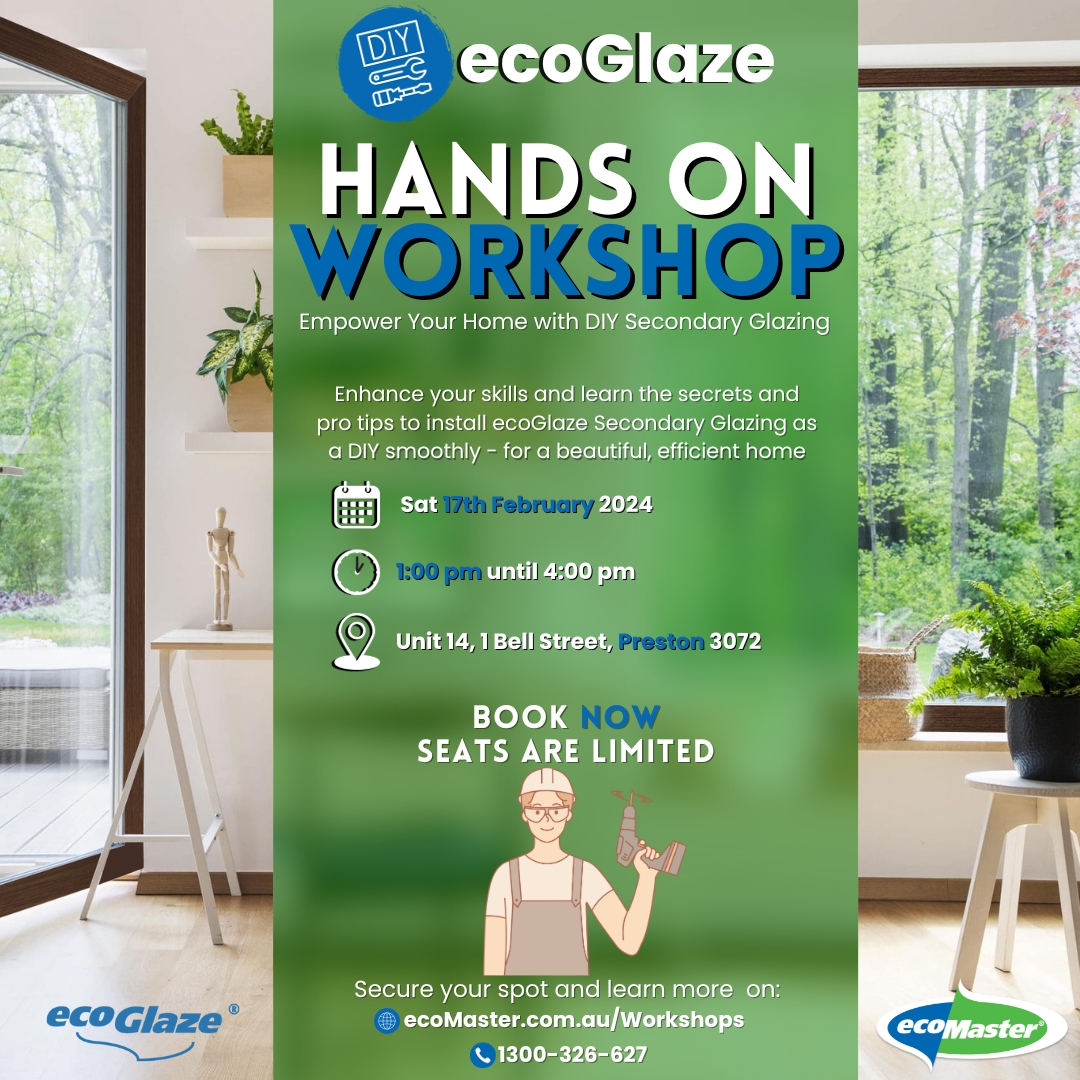 DIY Techniques for Success – Unlock your inner DIY enthusiast!

Our hands-on session will guide you through the step-by-step processes to install secondary glazing in your home. Gain practical insights, tips, and tricks from experienced professionals, enabling you to feel confident tackling this project on your own. Prepare to impress your friends and family with your newfound skills!
Whether you're a seasoned DIYer or just starting out, this workshop will be tailored just for you!  A very small group allows one-on-one instruction and individual problem-solving.  The ecoMaster Technical Team who will also be supporting this workshop are happy to discuss other issues that may be contributing to high energy bills in your home.  Take advantage of their expertise! It's not often you get this many experts in one room! 
You will join a small group of like-minded individuals who are also curious and passionate about sustainable living. By attending the ecoGlaze Workshop, you become an integral part of a collective movement actively working towards a greener future.
Date:     17th February 2024
Time:     1:00pm to 4:00pm 
Address:   Unit 14, 1 Bell Street, Preston 3072
Cost:   $66 (including GST)