Invisible Pelmet Kit
For Your Windows
Summer Heat Out, Winter Warmth In.
Looking for a simple, stylish and cost-effective way to enhance the thermal comfort of your home all year round? Look no further than ecoMaster's Invisible Pelmets!
Our acrylic covers are designed to fit seamlessly onto the top of your curtain rails or tracks, reducing the airflow between your windows and your rooms to improve insulation, protect your privacy and control the light. With our Invisible Pelmets, you can enjoy all the benefits of heavy drapes and black-out curtains without sacrificing the minimalist elegance of your home decor.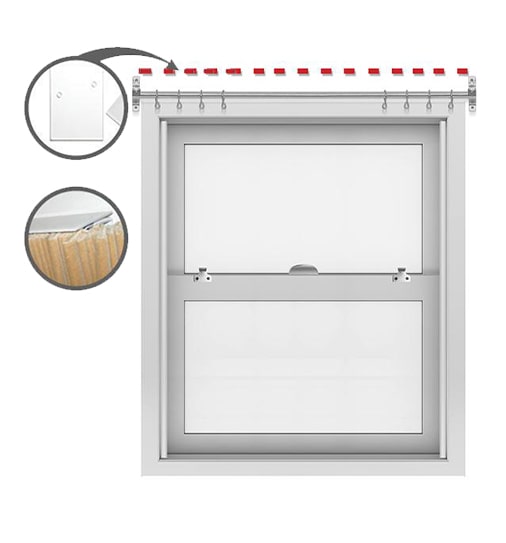 Whether your curtains are corded or motorized, our easy-to-use installation kit and step-by-step video instructions will make it easy for you to install our pelmets yourself and start saving on your energy bills. Don't let uncontrolled airflow and heat loss compromise your comfort and your budget – upgrade your window dressing with ecoMaster's Invisible Pelmets today!
What are Invisible Pelmets
How To Install Invisible Pelmets