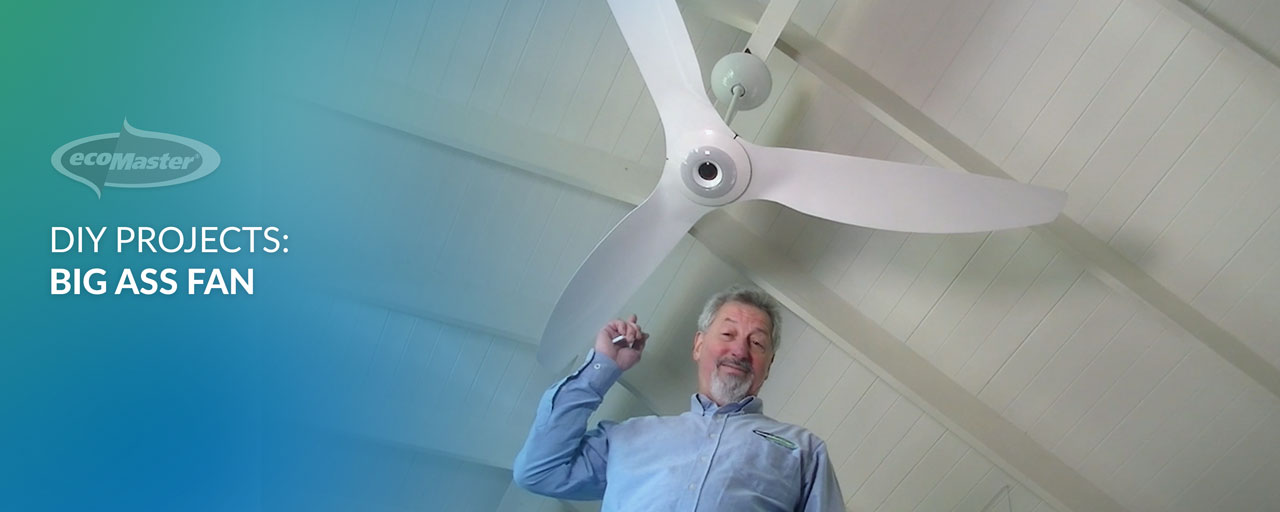 Big Ass Fan
What you see above me is the Haiku Big Ass Fan. Now, this is a pretty big room so we thought we'd need a pretty big fan. We did in the past have just a regular fan, and the quality was not very good, so we thought we'd go with this.
I have to say that this fan, it's an amazing piece of engineering. It's brilliantly well-made. You get a remote control to operate it with. It actually has a light in it as well that you can dim. It's a brilliant product. The one thing that I don't like about it is that it doesn't have a reverse function. It won't run backward, like most fans where you can actually physically flip the reverse switch on the side of the fan. This one just doesn't have that function, and so it can only actually blow air down.
In the wintertime, it's actually more pleasant if the air is blown upwards. That distributes the heating in the room better as the heating comes down around the edges of the room at a lower velocity. If you stand under this, even though the air is warm because of the air velocity, it actually feels cool, and that's kind of disappointing."
Learn more DIY home projects. Read and watch here:
Get access to a thermal comfort that lasts today
A whole home energy assessment will show you exactly what needs to be done first to attain a thermally efficient home. Visit this page to select your ecoHome Assessment.
We have been helping thousands of Australian homes and commercial buildings achieve lasting thermal comfort with less energy since 2004. For queries, get In touch via our Contact Form