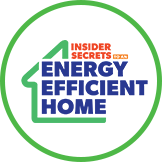 Don't Get Conned By Your Air Conditioner. It Works For You… Remember!
Split systems can be amazingly efficient heaters and coolers, but one thing that makes them less efficient is when they get dirty; as they're continuously pumping air, they can get choked up with dust and then have the potential of growing mould inside.
With this in mind, it is a good idea, once a year, to take a look and clean the filters. If you are not ok with doing that, there are professional cleaners that can do this.
If you're going to clean yours, make sure to check your manual to find out how to remove to cover properly so you don't get any nasty surprises. If you are cleaning it yourself, and the heater exchange is choked with dust or perhaps looks like its got mould, that's a good candidate for getting a professional cleaner in.
A professional cleaner will wash the heat exchanger, the blower that's inside along the bottom and the filters.
Finally have a look at your remote and manual, as you may find a cleaning function. Some systems have an anti-allergen function and a clean function.