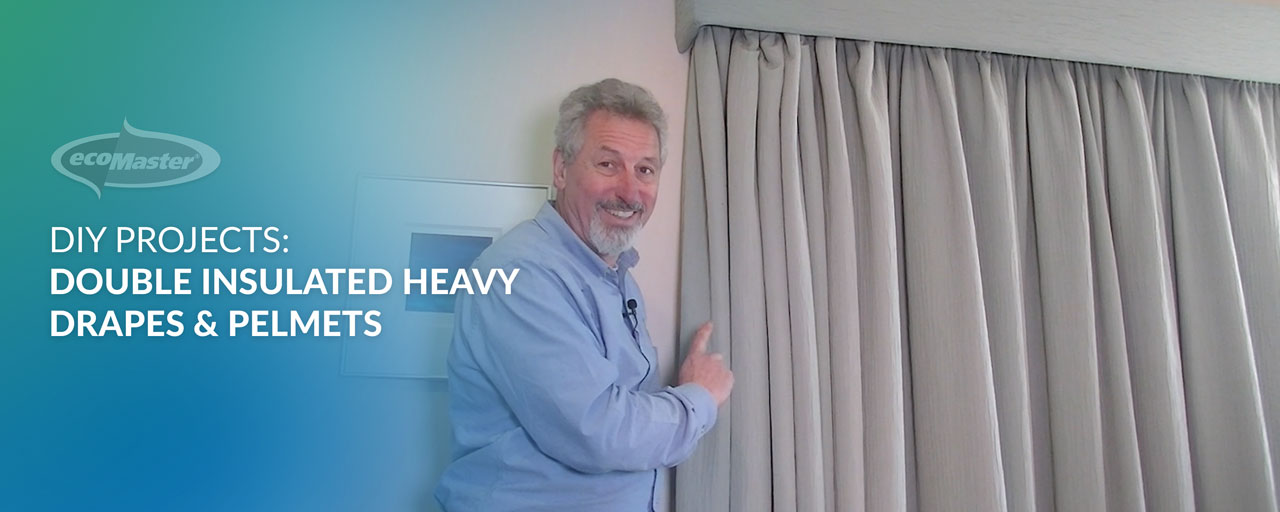 Double Insulated Heavy Drapes & Pelmets
We're probably all aware that amongst the most thermally effective window coverings are heavy lined drapes and box pelmets. The pelmet is very important because they eliminate the airflow going down behind the drapes.
One way to rejuvenate all drapes is to simply sew the new material onto the old. That way you get a new look, you get added insulation, and you don't trash the old drapes and linings. Bear in mind though you're probably going to need a curtain maker to help you do that.
Learn more DIY home projects. Read and watch here:
Slow down air movement and heat transfer from your windows
Minimise heat transfer from your windows by installing heavy lined drapes. The thermal efficiency of drapes is greatly improved by the addition of pelmets.
We have been helping thousands of Australian homes and commercial buildings achieve lasting thermal comfort with less energy since 2004. For queries, get In touch via our Contact Form