Draught Proofing: The Simple Yet Effective Way to Control Indoor Ventilation and Save on Energy Costs. Your home will be warmer in winter and cooler in summer
Welcome to our ecoMaster's Draught Proofing Information Hub.  This page is dedicated to the importance of draught proofing our homes. Draught proofing is a cost-effective way to control indoor ventilation, ultimately leading to saving between 20% to 70% on energy costs. Here we will explore what draught proofing is, the benefits it brings, and why it is vital for everyone to address it in their homes. 
Keep your winter warmth in
and the summer heat out.
Draught Proofing is the simplest, easiest and cheapest way to control air ventilation in your home.  Save between 20% and 50% on your energy costs. 
Draught is uncontrolled ventilation (air leakage) in a building.  It is commonly thought of as a cool/cold breeze around your legs in your home in winter, but it can also become evident as hot air infiltrating in your home in summer too.
The biggest challenge with air leakage is that the problem is virtually invisible – but it is reflected in your high energy bills and general discomfort.  Even minor gaps can add up to serious air leakage over time and can have a major impact on your home's running costs over time.
By using professional draught proofing products, your home can be protected from unwanted air leaks.   Draught proofing your home, allows you to take control of your home's heating, cooling, ventilation and zoning.  Whole of home draught stopping makes your home more comfortable in all weather conditions and future-proofed against exorbitant energy bills.
ecoMaster's thermal energy efficiency philosophy is based on architectural quality, aesthetics, longevity and functionality.  Draught proofing is particularly littered with poor-quality solutions that just don't work.  Where the market has failed to supply to meet our philosophy,  we have developed our own innovative solutions or worked with manufacturers to help them improve their products. This approach has delivered outstanding results over 20+ years.
What is Draught Proofing and Why Do I Need It?
Draught proofing uses many different products for various areas in your home to prevent warm air from escaping in cold weather and hot air from entering your home during summer.
Draught proofing with quality products achieves 5 primary benefits:
You are going to feel more comfortable in your home throughout all weather conditions
You will save significantly on your energy costs
Puts you in control of the ventilation in your home
Improves health outcomes in extreme weather
Reduces carbon emissions
Draughts are uncontrolled forms of ventilation and the key to achieving the 5 primary benefits is to find and fix the air leakage in your home.
Ventilation – control your indoor ventilation
Warning: Carbon Monoxide. If gas is used in your home for heating or cooking please consult a professional before undertaking draught proofing works. Carbon monoxide poisoning can be lethal if your home is not adequately ventilated.

Did you know that in many homes, up to 50% of heating and cooling energy is lost due to uncontrolled draught, making your home difficult to heat and cool and costing you a fortune in energy bills.
Draught Proofing is the most important step you can take to improve the thermal efficiency of your home, reducing your energy use and improving your comfort.
13 Key Reasons for Quality Draught Proofing
Keep the inside temperature more comfortable all year round
Save money continuously on gas and electricity bills
Control the ventilation in your home
Helps reduce traffic and other outside noise
Help prevent insects and creepy-crawlies from invading your home
Help prevent dust, smoke, pollen and pollutants from entering your home
Prevent windows and doors from rattling
Eliminate draughts coming down chimneys, vents, fans and gaps
Maintains the full operation of your doors, windows, fireplaces and ceiling exhaust fans
Visually integrating maintains the aesthetic appeal of your home
Improve your home's energy rating
Increase the value of your home
Helps to reduce carbon emissions.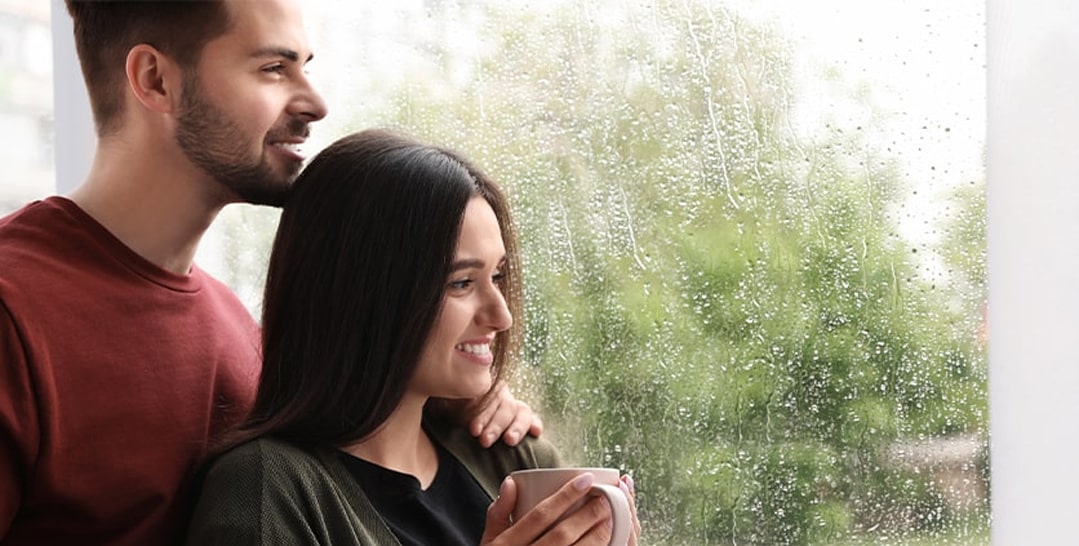 Sealing out air leakage and insulating your home with quality polyester insulation makes you feel so much more comfortable during Australia's changing weather conditions.
Draughts are created anywhere that one surface meets another.  So that means around doors, windows, gaps and cracks and of course, anything that is already a hole in your home, like a chimney, a vent or a fan.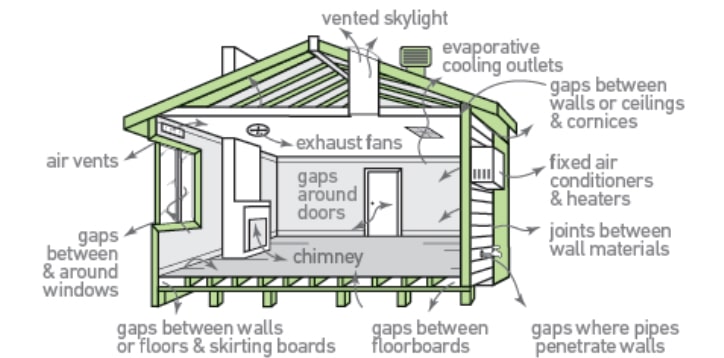 Draught proofing, draught stopping or blocking drafts (however you call it (or spell it!) actually involves quite a few areas in your home that are leaking air.
Getting Started with Draught Proofing: Where to Begin in Your Home?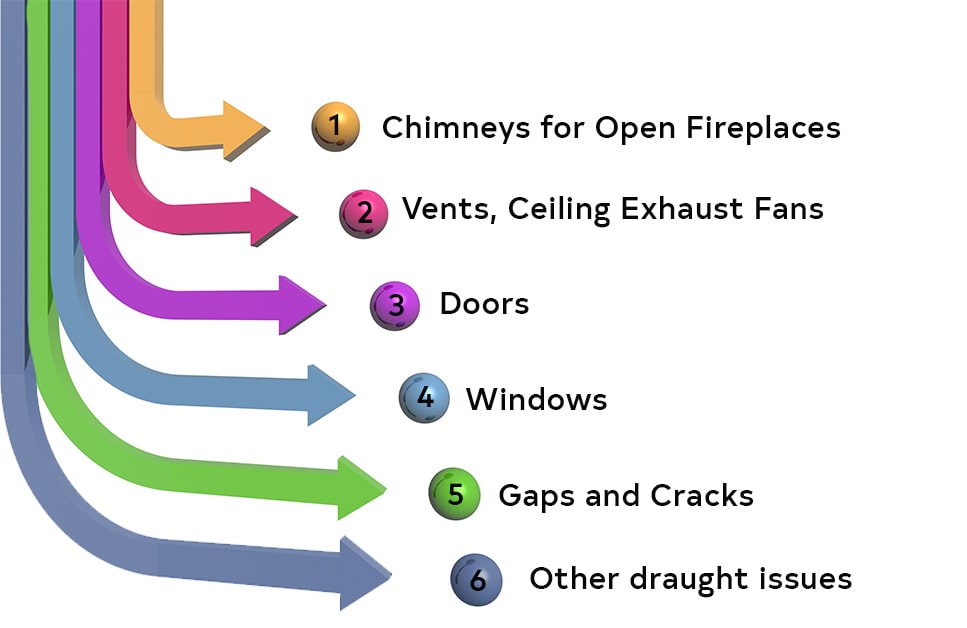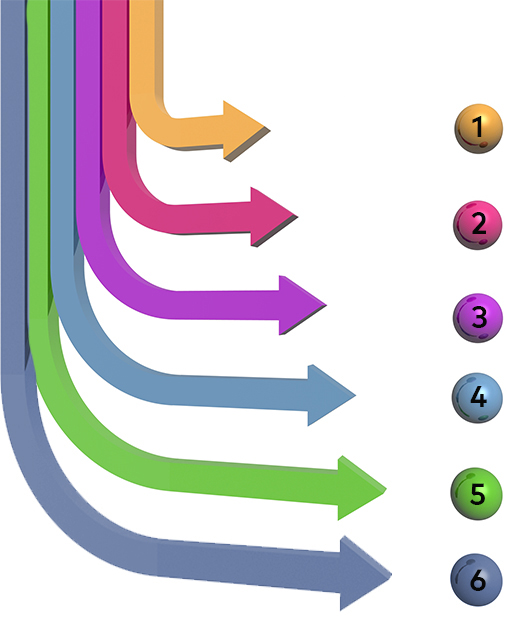 Vents, Ceiling Exhaust Fans
Doors
Windows
Other Draught Issues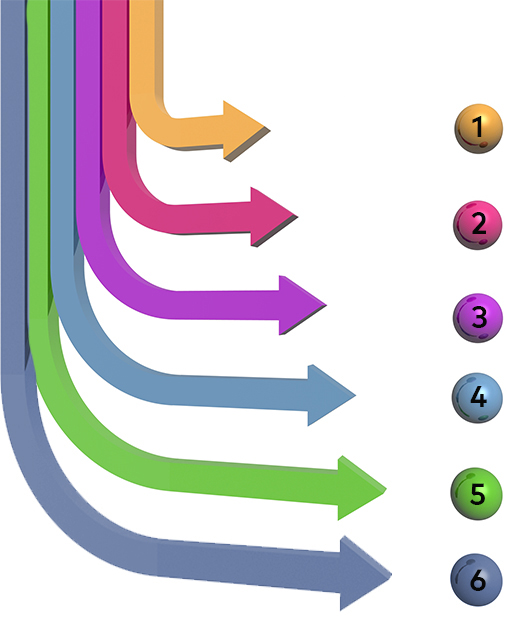 Start with this helpful journey map to identify where air is entering and leaving your home. Use it to pinpoint areas that need sealing to make your home more comfortable and energy efficient. Prioritize the biggest issues and start sealing those areas. By doing these simple adjustments, you'll enjoy a much cozier and energy-saving home.
Warning: Carbon Monoxide. If gas is used in your home for heating or cooking please consult a professional before undertaking draught proofing works. Carbon monoxide poisoning can be lethal if your home is not adequately ventilated.
Door Brush Seal – Draught Excluder RP2A – 19mm Brush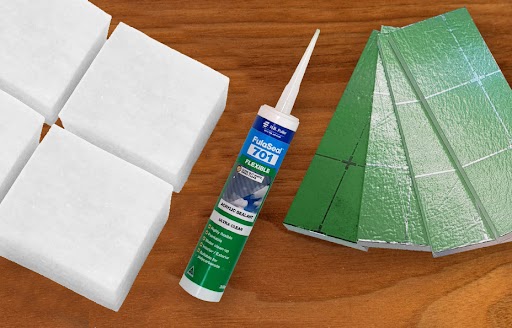 Goodbye Heating Vents
(4 Vents Per Kit)
French Door Draught Proofingg Kit
Draught Dodgers
Never Done Draught Proofing Before?  We've Got You Covered!
We've Done the Research So You Don't Have To
If you have never done any draught proofing before, don't worry – we've got you covered.  Every product we sell has started testing at the ecoMaster test house, so we know the quality is good.  Then we installed this range of draught stopper products on 20,000+ homes and supported thousands more DIYers to install draught proofing on their own homes!
If a product doesn't come up to expectations, we simply don't sell it!  
You Can Do-It-Yourself
After 20 years of retrofitting homes throughout Victoria and NSW, we now share with you how to make these highly beneficial changes to your own home.
It is possible, and it is easy to do-it-yourself

We have produced informative, detailed, yet simple 'HOW TO'  videos for our products making it easy to follow and implement these vital changes.

We sell top quality, tried and tested, products for installation 

And, we are happy to help support you with our experienced after-sales service
Home Improvement – DIY Benefits
You save a lot of money on labour costs

You get to choose the best products knowing we have rigorously tested all the products we sell – high quality, high performing and durable

You choose when to implement the changes – you don't have to schedule your time around a Tradesperson's time

Our after sales team helps you along the way if and when you need it.
Phone Support – 1300 326 627 
With some of these products, we have been installing them for two decades, so we have some important hints and tips to share with you to ensure a successful result.  The Phone Support Team are all highly knowledgeable and the Tech Support Team are all ex-installers.  On some days, you might even be talking to the product inventor!
Online Support
Home Improvement Made Easy for You to Do It Yourself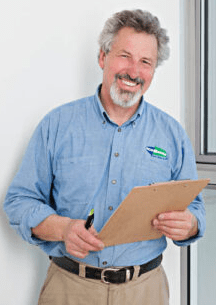 Our Technical Director, Maurice Beinat, presents informative, easy-to-follow, how-to instructional videos for nearly every product we sell.
You receive your FREE 'how to' video via email when place your order.  You can easily follow the specific instructions to give you the confidence to make your home more thermally energy efficient.  
Videos
If you are into binge-watching videos, try this YouTube channel. 
It has had well over 1 million views and is one of the fastest-growing energy efficiency channels in Australia.  It covers specific products, but also broader topics of interest in the thermal energy efficiency space. 
Online Chat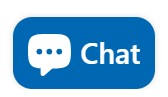 www.ecoMasterStore.com.au has a chat function is that monitored by a real person (not a chat bot) every day.  Ask your questions there! 
Online Courses
 ecoMaster is currently creating ecoMasterclasses on all things thermally energy efficient.   
The Australia's most comprehensive draught proofing course will be available in early 2024. Find & Fix my draughts is the combination of 20 years of research, development, installation and client feedbacks. 
You can find it in the ecoMasterclass section of www.ecoMaster.com.au among many other courses specifically designed to support you on your thermal energy efficiency retrofit journey.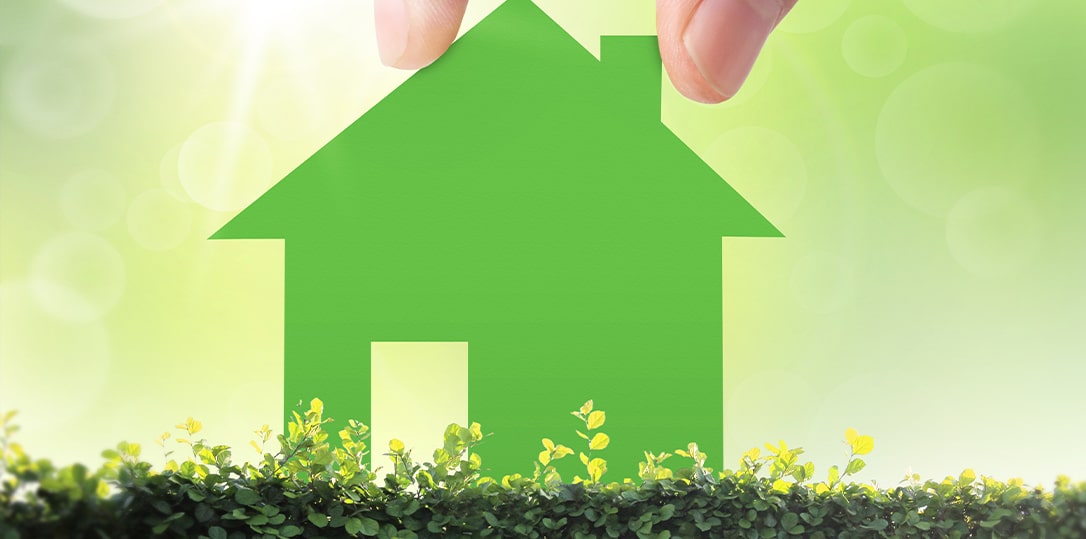 Retrofitting your home for energy efficiency not only saves on your energy costs, you are making a difference to the environment.  Your inside temperature will be more comfortable all year.
FREQUENTLY ASKED QUESTIONS
Doesn't draught only come in under doors?
Sealing underneath a door isn't adequate in preventing unwanted air leakage in your home, as draught enters via any number of areas including around windows, architraves, skirting boards, through wall vents, open exhaust fans, and chimneys and zoning options.
Will my home become stuffy after it's sealed?
Our draught proofing solutions are designed to prevent uncontrolled ventilation in your home. Ventilation is both necessary and desirable and remains the householder's choice to control.
Our solutions do not inhibit the operation of doors, windows, fireplaces and ceiling exhaust fans, allowing you to keep your home ventilated as you please.
Is draught stopping the same as draught proofing?
Its just a matter of semantics.  Draught stopping or draught stoppers is the expression most people use when looking for a solution to reduce or stop the amount of air that passes into and out of their home.  Draught Proofing is becoming a more popular term but basically means the same thing – preventing uncontrolled ventiliation. 
How does draught proofing work?
Draught proofing works by identifying and then blocking the gaps where cold winter air enters your home, pushing out your warm heated air that your heating system has just created.   The constantly replacement of intentional warm air with outside cold air makes your heating system work that much harder by having to continuously heat your home.  The opposite occurs in summer – leaving you constantly struggling to create a comfortable temperature in your home. 
Draught proofing involves sealing unintended openings with specialised materials such as door perimeter seals (such as draught dodgers), door raught excluders (such as brush, sweep or bottom door seals), window seals , chimney draught stoppers, exhaust fans covers, sealing unused heating vents, sealing wall vents and sealing gaps between surrfaces (such as floorboards to skirting boards, above windows and around door architraves).  
What materials are used for draught proofing?
That answer depends upon how long you want your draught proofing to last.  Short term solutions include plastic stick on weather stripping, sticky foam seals around doors and chimneys balloons.  Whilst these solutions may work in the short term, they will not last any length of time, so you will end up trying to solve the same problem and will have generated landfill in the meantime.  Long term, permanent solutions include all weather timber or solid aluminium door perimeter seals, aluminium door seals, chimney draught stoppers and purpose made kits manufactured to solve specific issues (such as Goodbye Heating Vents to seal unused floor heating ducts).  
Do skirting boards stop draughts?
Yes – and no.  Skirting boards are designed to provide an aesthetically pleasing transition between your floor and your wall.   Skirting boards can help to reduce draughts in the home by acting as a physical barrier between the floor and the wall and can help to limit the flow of air.  However, skirting boards alone will not be sufficient to stop all draughts coming up from your sub-floor.  

The best way to seal skirting board gaps can be found here. 

Click for video 
Can I draught proof wall vents?
Wall vents are open to the outside as well as the inside of your home. The external wall vents are to allow humidity management of the wall cavity.  The internal wall vents were originally designed to exhaust carbon monoxide from burning gas inside your home.  Sealing wall vents is NOT recommended for homes where gas is being used inside (such as for cooking or heating).
Often you can see straight through from the inside to the outside.  That is a seriously large amount of air exchange and will prevent your home from ever being energy efficient.   
So, yes you can draught proof wall vents by sealing them over (as long as there is no gas burning in your home). There are several ways to doing this
Complete removal and replaster – requires a plasterer or good handy skills 

Plastic stick on vents – quick, cheap but a bit ugly
Sealing the vents with Ultraclear – which keeps your vents but stops the draught.
Make sure the vents are very clean with no residual dust before sealing them.
Here is a video on how to seal your wall vents.  
Once sealed (and as with any draught proofing measure), with increasing air-tightness the onus is on the occupants to ventilate by opening windows when necessary for air quality.