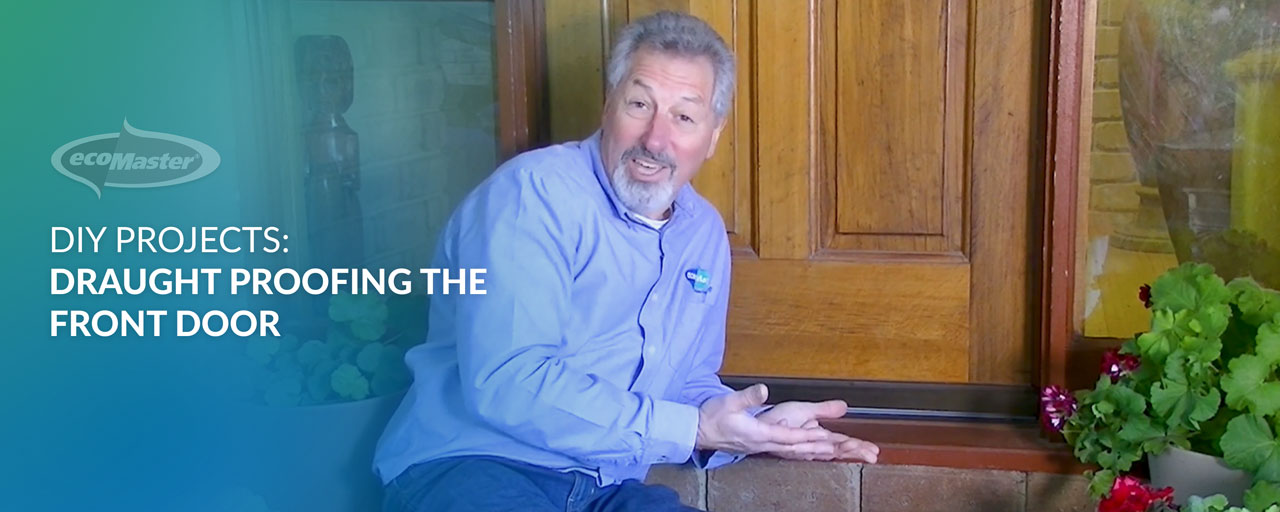 Draught Proofing the Front Door
This is our front door. Because this is the ecoMaster test house, this door has over the years had lots of different treatments; door perimeter seals and door bottom treatments. We have learned lots about things that don't work and how to design things that do work.
For example, originally for the perimeter seals, we started with typical weather tripping but soon found that to be not very satisfactory. We tried other seals, including ones that had bulb seals on them which had some promise, but there are issues with bulb seals particularly getting jammed in the hinge side of the door. This led to the development of Draught Dodgers, which you see on these doors at
the moment.
We came to use this bottom treatment (RP35), which, in all the years that we have installed this device in various places, have not had one failure. We've hit upon a formula that's really good. Our initial draught-proofing was not
very thorough. It didn't involve the doors – just a little bit of caulking and treating the light fittings. It was by no means as thorough as the draught-proofing that we would do today.
Nonetheless, it reduced our heating bill by 50% just doing that. So, doing this kind of work has real dividends behind it.

Learn more DIY home projects. Read and watch here:
Find out more about these products:
We have been helping thousands of Australian homes and commercial buildings achieve lasting thermal comfort with less energy since 2004. For queries, get In touch via our Contact Form