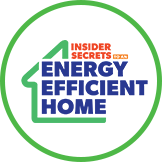 Get More Shade When You Need It
Your home will never be cool in summer without effective shading. Because every home is different it may not be possible to implement the most effective shading options. Basically, there are three different ways that achieve shading in a home:
1. External to your home
2. At the window
3. Inside the window
The best way to achieve effective shading is external to your home AND suspended away from the window. Being suspended away from the windows means rising hot air can escape rather than being trapped against the glass. This creates more airflow between the shade and the window, keeping your home cooler.
The next best choice is externally and in the window. However, there are many instances where this is not well done and can actually make your home hotter. A particular issue is awning blinds as the fabric heats up in the sun, heating up the air behind the blind and then radiates that heat through the glass into your home. If the blind is of a dark colour this attracts even more heat. It is best to use a light colour blind against a window extended either side of the window to prevent heat build-up.
The last option is shading on the inside of your home (that is, against the inside of your windows). Generally, this is your backstop choice but it can still be very effective.