We have just thermally retrofitted our home.
The 6 easy and inexpensive tasks to do-it-yourself.
It's been a cold, windy and wet winter. We could not get warm inside our home despite our heating working at full speed.
We live in an old Terrace House. We love it and where we live, but the cold, wet and windy weather this year has been painful to say the least. We considered selling our much-loved Terrace.
Then we discovered the secrets of thermal retrofitting.
The 6 easy and inexpensive steps to thermally retrofitting a home:–
Chimneys

– a chimney draught stopper stops the air coming and leaving the house. So easy to take out and put back in when using the fire.

Vents and Fans – Seal up wall vents and bathroom ceiling fans.
Door Seals –

Install door seals (Draught Dodgers) and draught excluders on entrance and exit doors.

Window Seals – Seal around windows – that will even stop them rattling and reduce the street noise.
Gaps and Cracks – Seal up all the gaps and cracks around windows, doors and between the skirting board and floor boards.
Pelmets – Install Invisible Pelmets over heavy curtains on a curtain rail.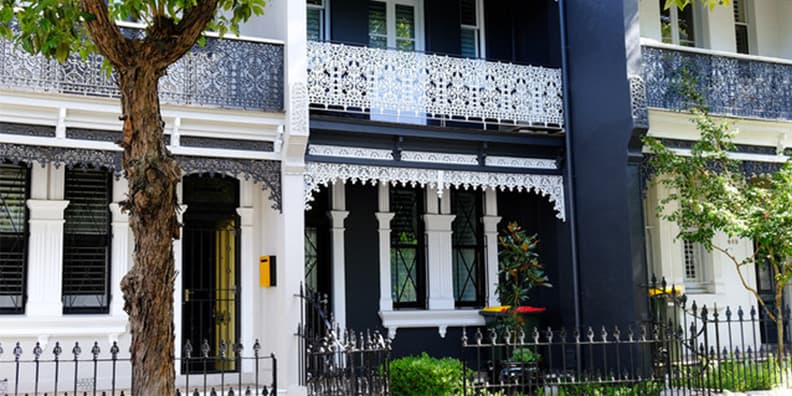 Beautiful, well maintained Terrace Houses in Darlinghurst, Sydney NSW.
We are now in control of our own home ventilation. It is very exciting to know that we have reduced our energy usage. Knowing we are not wasting energy resources is a real bonus and we are expecting about a 20% reduction in our energy bill.
The other great bonus is that we did it all ourselves with the help of the ecoMaster Store. Don't wait a minute longer. It's fast, easy, and inexpensive. The small investment plus a bit of sweat equity really pays off. We know we have added value to our home, we are so much more comfortable, and we have reduced our energy bills. Just 6 easy and inexpensive steps to retrofit your home and make it so much more comfortable.