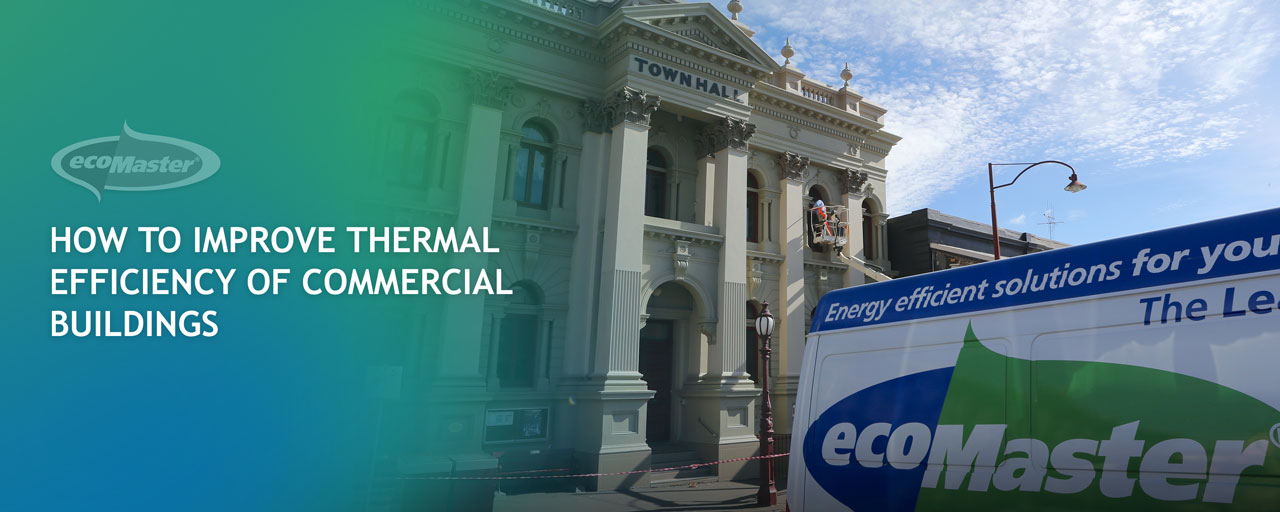 Keeping a commercial facility's energy consumption down can be a challenge. Often, poor thermal efficiency makes them difficult to heat and cool, unnecessarily expensive to run and environmentally unfriendly.
At Geelong's 'Green Buildings' Seminar, energy efficiency expert and CEO of ecoMaster, Lyn Beinat, exposes the challenges that commercial buildings bring, offering practical solutions that deliver outstanding results.
When we consider the statistics, it's clear why we would all want to find out how to reduce our electricity bill, between 2008 and 2012 Australian electricity prices rose by 72% and gas by 45%. In Melbourne the growth was even higher, with retail electricity prices rising by 84% and gas by 52%.
It begins with understanding our energy bills, Lyn explains. The performance of our facility is reflected in our bills, we see our expenses peak in winter as we try to keep warm, and then again in summer when our air conditioners are working overtime. Our bills reflect how we use the energy that we do, revealing clues about our behaviours and about the strengths and weaknesses of the building itself.
A thermally efficient building requires minimum heating and cooling energy to maintain comfort while being cost effective to run. Poor thermal efficiency is contributed to by unwanted air leakage; lack of ceiling, underfloor and wall insulation; and single glazed windows with inadequate solar control.
Throughout her presentation, Lyn emphasised that a thorough and holistic understanding of your building's thermal efficiency is key to achieving the best outcome for your investment. Following a professional assessment, commercial facilities are empowered to take a targeted approach to making lasting improvements to their comfort, energy costs, and carbon footprint.
Lyn went on to explain that any building, even those that are heritage listed, can be improved with minimal interference to its functionality and architectural integrity. The Moreland Civic Centre is an excellent example of a commercial facility that, following their thermal efficiency retrofit, continues to benefit from a reduction of 60% in gas consumption and 27% in their electricity use.
For more than ten years ecoMaster has been supporting households and businesses to reduce their energy consumption through thermal efficiency awareness.
ecoMaster understands that significant energy reductions can be made by implementing the following thermal efficiency retrofit solutions, all of which can be applied to an existing building: 
Professional Draught Proofing
Our innovative, architectural and lasting solutions are designed to integrate with your existing architecture and allow you to control unwanted air infiltration.
Building Insulation
Our premium quality polyester is safe, moisture and rodent resistant and retains consistent loft and effectiveness for the lifetime of the building. Install bulk insulation in the ceiling and underfloor.
Wall Insulation
Safe and effective granulated rockwool is inserted into the wall cavity via a hose.
Secondary Glazing
Applied to existing windows without inhibiting their function, this product delivers all of the benefits of double glazing at a fraction of the cost, without the need to replace your existing windows.
ecoMaster has produced a range of videos to support you in understanding the thermal efficiency of your home or business. These can be accessed via ecoMaster's Video Library.
Want to receive tailored recommendations specific to your business or commercial space?
Start your journey to energy efficiency! For queries, get In touch via our Contact Form