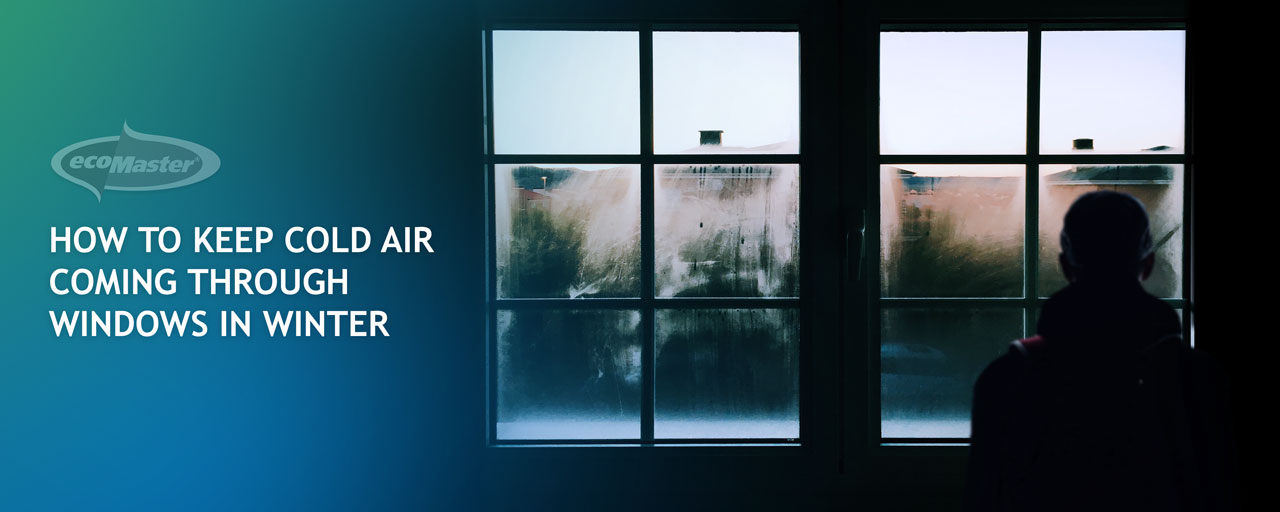 Is your house excessively cold in winter? One of the possible reasons why your home has poor thermal comfort could be that you have leaky windows.  Everyone understands that some windows leak water – what many people don't appreciate is that some windows leak air!  
A window surround (or window reveal) with cracks and gaps will easily leak air.  This will affect your indoor temperatures in summer and winter. Leaky windows are sometimes caused by broken seals or seals that might have pulled away due to aging or too much exposure to harsh weather conditions. This is a relatively minor problem to correct.
Another way leaks can get into your house is through a damaged chimney, roof, or weatherboards that are loose fitting. In such instances, water may trickle down through the house's interior making its way to the window, then drip in through the window frame. If you think this is the case, you need to get a builder or carpenter involved straight away. It is important to distinguish between long term maintenance issues versus minor repair work. If you are not sure, it's best to seek the help of a professional.
The good news is that you can fix your leaky windows this season, and keep cold air or leaks out of your home without replacing your windows (which can cost a fortune!). There are simple, low-cost solutions you can try out to fix a problematic window that not only keeps cold air out but also reduce your energy bills as well.
Here are ways to weatherproof your windows this winter:
1. Caulk and seal
Caulking your windows or sealing the gaps and cracks is one of the cheapest solutions available. Choose an inexpensive caulking gun from a local hardware store. Inspect your window reveal and carefully check to see the presence of any leaks.
Prior to caulking, make sure that the sides of the window reveal are clean and dry. Gently remove old paint and caulk with the use of a large screwdriver, a stiff brush, or a blunt knife. Caulk all joints individual leaks, joints of the window frame, as well as the joints between the frame and the wall.  At ecoMaster, we tested all the caulking products available on the market over a period of years. The ONLY caulking product we use now is Fullers Ultra Clear.
2. Seal your windows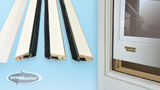 Sealing your windows using durable perimeter seals helps in creating airtight barriers on immovable parts of the windows. There are different kinds of window seals available in the market but many of them use squishy foam with poor quality glues which fall off after the first hot day.  
ecoMaster has developed high-quality, effective, and long lasting perimeter seals for windows called Draught Dodgers. Specially made for double-hung and awning windows, Draught Dodgers stop draughts from entering around the perimeter and center join of your windows without affecting their opening and closing functions. They help reduce outside noise as well.
What's amazing about Draught Dodgers is that you only need to install them once to enjoy their benefits for years. You can purchase and learn more about Draught Dodgers by clicking this link.
3. Install secondary glazing
Draught-proofing your windows by installing secondary glazing is another cost-effective retrofit solution to improve their functionality. Try out our ecoGlaze Double Glazing which involves the addition of the superior-quality acrylic to an existing window. ecoGlaze works by providing a 12 – 14mm  still air space between the panel and the glass, thereby reducing thermal transfer (a process responsible for heat loss during winter and heat gain in the summer).
Secondary glazing is applicable to all timber windows, awning, double hung (sash windows), sliding and fixed windows.  Commercial grade aluminium windows can also be treated with secondary glazing. When left unaddressed, leaky windows can increase your energy bills as much as 15% in winter and summer. Winter-proof your windows now and secure your thermal comfort whole year round.