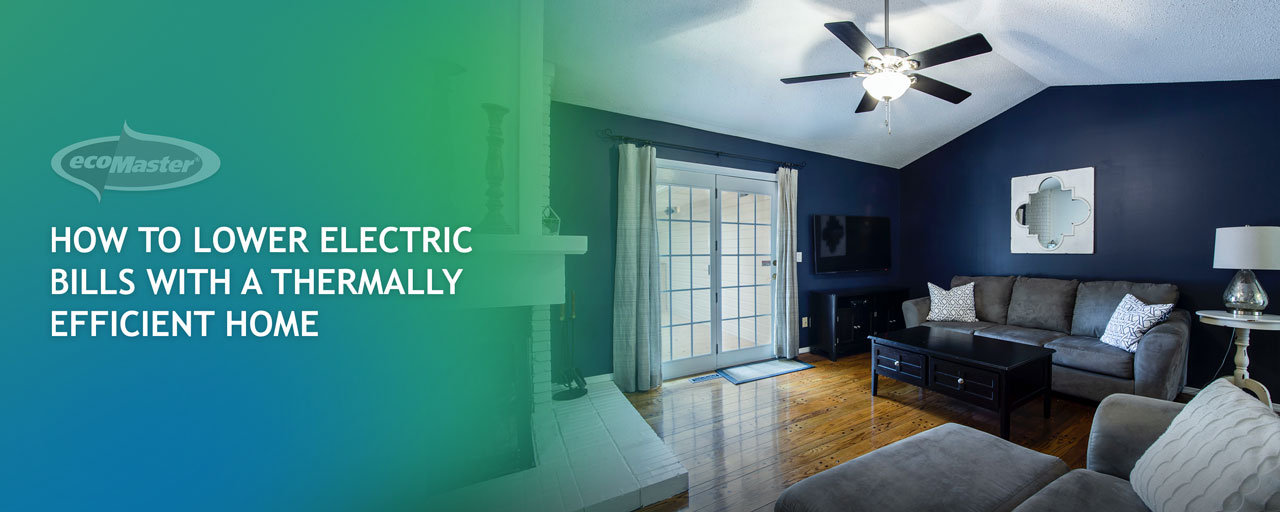 Despite the recent confusion around solar panels, solar hot water, and insulation, many Victorians are beginning to understand the link between a home that has been retrofitted for energy efficiency and permanently reduced energy bills.
Instead of surrendering to a lifetime of increasingly high energy costs, households are choosing the one-time-investment route and treating themselves to a comfortable future.
They have found that the best way to lower electric bills is by retrofitting their homes for energy efficiency and thermal comfort.
So, how do they do it?
In Victoria, up to 34 percent of an average household's energy consumption can be attributed to heating and cooling thermally inefficient homes.
A home that has a poor thermal performance is not adequately protected from outside temperatures. It is unable to hold a comfortable indoor temperature without costing you a fortune in energy bills.
The good news is that Victorian households are getting smarter. It's becoming widely known that a thermally efficient home requires minimal amount of heating and cooling energy to maintain comfort (You can watch some of their testimonials here).
Homes that have greater thermal performance (that is, homes that have been draught-proofed, insulated, and fitted with secondary glazing) are costing significantly less to keep warm and cosy, with no unnecessary energy wastage.
Best of all, given how much we used to spend on heating and cooling, the retrofit pays for itself over time, while the thermal comfort benefits last a lifetime. Do it once, enjoy it forever – now that's smart.
It all begins by getting to know your home. Intimately.
To optimise the thermal efficiency of your home, all aspects must be considered collectively. With a holistic understanding of your home's strengths and weaknesses, you are empowered to make informed choices about where to invest most effectively. We've seen the best outcomes when people follow a prioritised plan, which ensures best bang for buck.
Take Action Today!
Join the thousands of Victorian households who are already taking the smart road to future-proof their energy use. Start off by understanding your home's thermal performance.