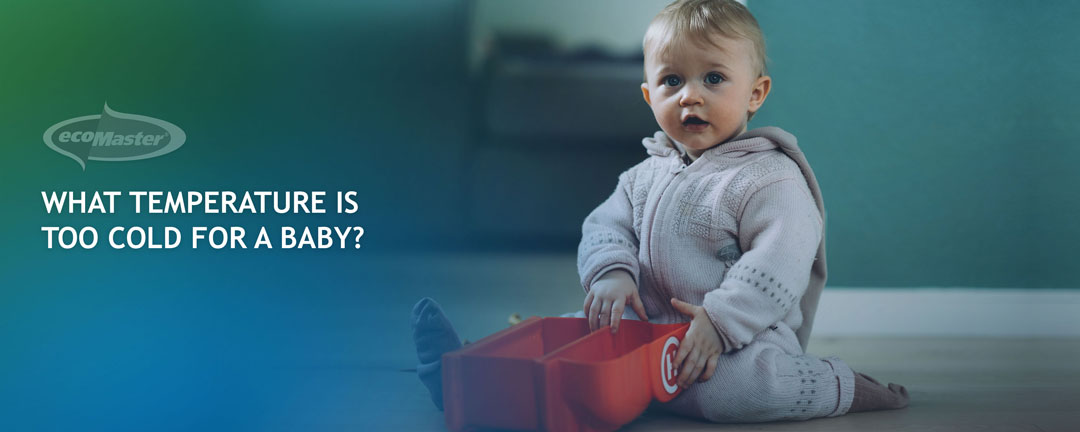 A room that's too hot can expose your little one to overheating. On the other hand, a room that is extremely cold increases your baby's risk of catching infections like cold or flu.
The key to keeping your baby's nursery cosy this winter is to maintain a balanced room temperature to avoid the hazards of extreme temperatures. Here's a quick baby room temperature guide this winter.
The Right Temperature for Baby
As a basic rule of thumb, any room temperature that's comfortable for an adult wearing light clothing is comfortable for a baby. If the temperature already makes you shudder in the absence of thermal protection, then it is too cold for your baby.
The recommended temperature in the room where your baby sleeps should be kept between 20°C to 22°C. If you want to strike the accurate temperature, you may use an indoor thermometer if your rooms don't have their own thermostats.
If you're bringing home a premature baby from the hospital, you may need to turn up your thermostat to 22°C for the first few weeks. This supports a premature baby in regulating his/her own body temperature.
Adding layers of clothing keep your baby warm is essential. A one-piece jumpsuit and a sleep sack / sleeping bag should be enough to keep baby warm. If it's extremely cold outside, you could add another layer.
Pro Tip:

To prevent your heating from escaping your home, installing

high quality insulation solutions

in your ceiling, walls, and underfloor as well as draught proofing your rooms and dealing with the cold air that infiltrates through single glazed windows by secondary glazing.  This will massively preserve the whole family's thermal comfort this winter (and in summer!).
Your doors and windows might have gaps and cracks on their edges. This could allow the entry of cold winter air into your home if left unaddressed. To prevent heat exchange, apply draught dodgers (door perimeter seals) and draught excluders (seals on the bottom of the door) to block the entry of cold air.
Double down on your thermal protection by installing a polyester insulation in your ceiling and under the house to protect your home from excessive heat exchange. This type of insulation is non-allergenic, rodent-proof, and is guaranteed for 50 years.  This makes it a "do it once, set and forget" solution. In addition to preserving your thermal comfort, an all-home insulation can also make significant reduction in your energy costs and set yourself up for a zero cost home.
Now you have a new baby at home, you have better things to spend your money on that needlessly high energy bills.
Get access to a thermal comfort that lasts