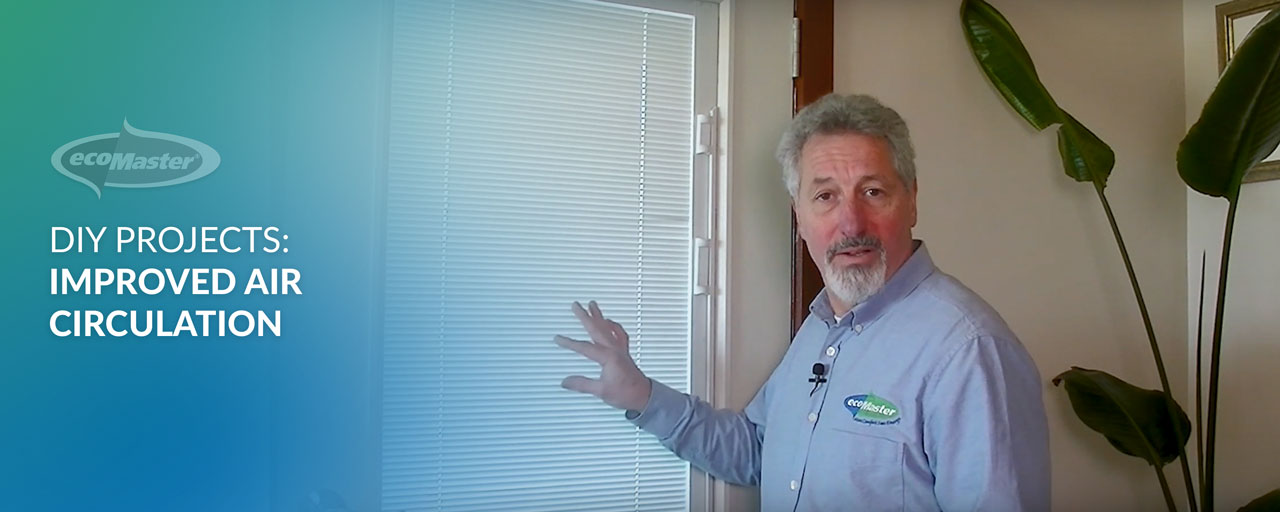 Improved Air Circulation
I'm standing at the east end of the home. One of the things that we did was to improve the cross-flow ventilation (air circulation) of the home. There used to be a regular awning window, which is really poor for ventilation purposes.
We took out the whole awning window unit and replaced it with this double glazed door. On those few really scorching hot summer days, in the evening, we can open this door and get a rush of air straight through the home. This resets the home at a lower temperature for the next day and we have a more pleasant evening. As you can see, it's got a blind tilt and very easy to operate. You can also pull up the blind with this other control. It's been a really great thing
Learn more DIY home projects. Read and watch here:
Say Goodbye to Heating Vents
Boost your thermal protection, applying an all-home draft-proofing system on your doors, windows and architraves. But you may also want to decommission those unused heating vents so they dont become draughty!
We have been helping thousands of Australian homes and commercial buildings achieve lasting thermal comfort with less energy since 2004. For queries, get In touch via our Contact Form