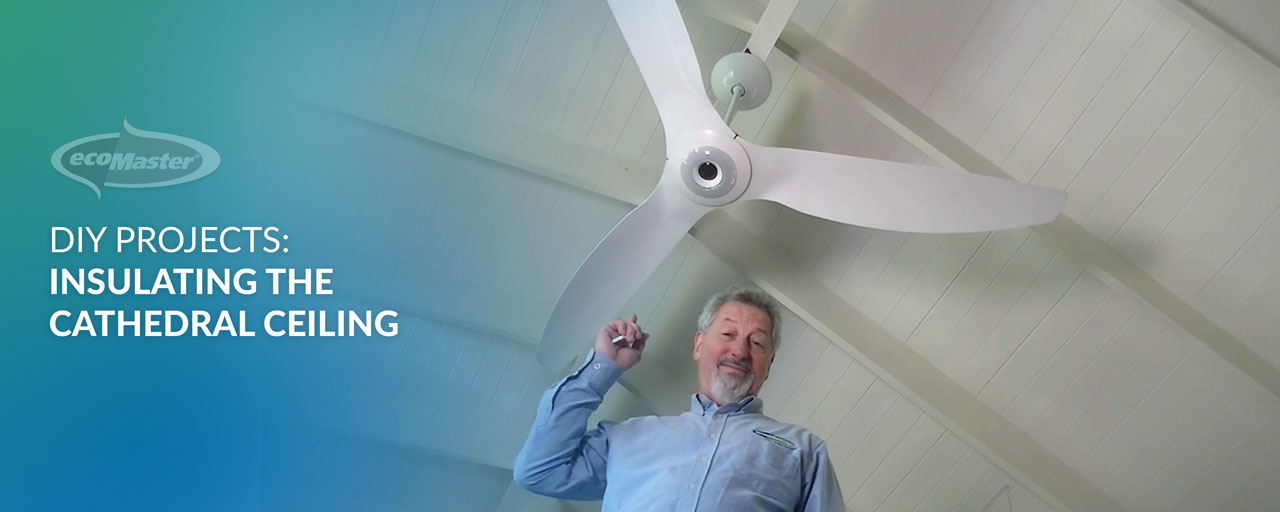 Insulating the Cathedral Ceiling
We're currently in the roof, looking over the cathedral ceiling. And what we can see here is the original fibreglass bats laid on black plastic over the cathedral ceiling, and then on top, we've actually fitted R2.5 Underfloor Insulation Rolls that were pulled across the cathedral ceiling. You can also see that while the cathedral ceiling actually holds up the roof, it is not the roof itself.
Learn more DIY home projects. Read and watch here:
Buy the best ceiling insualtion collection for DIY install
Ceiling insulation is the single most important insulation you can install in your home. Without it your home can't be energy efficient. 
We have been helping thousands of Australian homes and commercial buildings achieve lasting thermal comfort with less energy since 2004. For queries, get In touch via our Contact Form