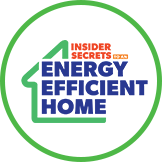 Let Shade Be Your Bff This Summer
Summer is coming and we know it's going to get hot. Over the years temperatures have continued to increase, and pergolas can be either a boon or a bust depending on construction and the material it is made from.
Looking at two different examples of pergolas, the first butts hard up against the house which can be a big issue if you've got a LaserLite roof. The sun builds up and radiates into the house through the windows. The second pergola example is different. It isn't right up against the house, there is ventilation space at the top, which allows cooler air to come in underneath, and the hot air to escape. This avoids the heat build-up demonstrated in the first example.
A great way of creating shade over a pergola is through the growth of grapevines, as discussed previously. When a grapevine is more mature, as the season progresses and becomes fully leafed, it will produce a huge amount of shade.
However, in the meantime, ecoShade frames (a fly screen frame with the Renshade material fastened to it using double-sided tape) can be used. It is not necessarily full cover, just nearer the house, and it can make a huge difference. This means that ecoShades are installed when the weather starts getting hot and they come down once the summer cools off.