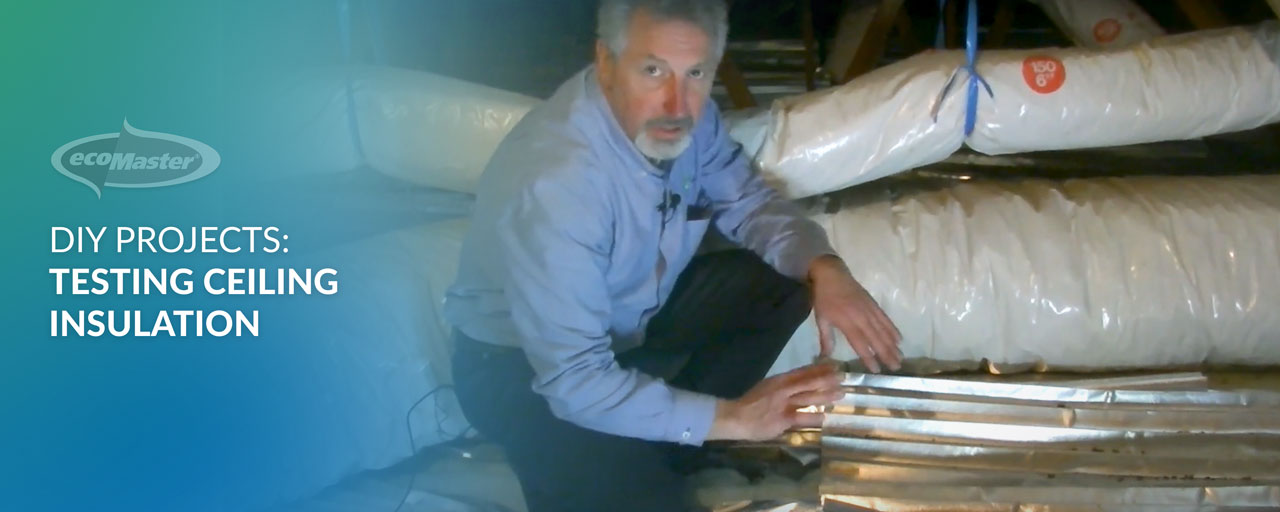 Testing Ceiling Insulation
Before upgrading the ceiling insulation, we had to decide how much to upgrade it and what to upgrade it with. Without knowing very much about insulation products, we decided to build a controlled heat chamber and we hired a cool room. We built a simulated house and insulated it with all the different bulk insulations and reflective installations and basically tested how they performed in heat and in cold.
So the result was that polyester performed really, really well. Not only that, but it was a nice product to work with. It is much more pleasant than the fibreglass batts that we had on the roof already. We went with a combination of polyester bulk insulation and reflective insulation. We'll see that very shortly. Before we did that, we actually took the existing R2.5 fibreglass batts from one end of the home and used them to double up in the opposite end of the home so that we had R5 fibreglass batts.
So, one end of the home is end's slightly smaller than the other. We had enough extra installation to make good all the gaps around the downlights that we now didn't need to have and doubled it all up. Effectively, we had about R5 down one of the homes. At the other end of the home, we used R3.5 polyester batts and pleated foil batts over the top. So with the combination of those we found worked really well.
Learn more DIY home projects. Read and watch here:
Buy the best ceiling insualtion collection for DIY install
Ceiling insulation is the single most important insulation you can install in your home. Without it your home can't be energy efficient. 
We have been helping thousands of Australian homes and commercial buildings achieve lasting thermal comfort with less energy since 2004. For queries, get In touch via our Contact Form