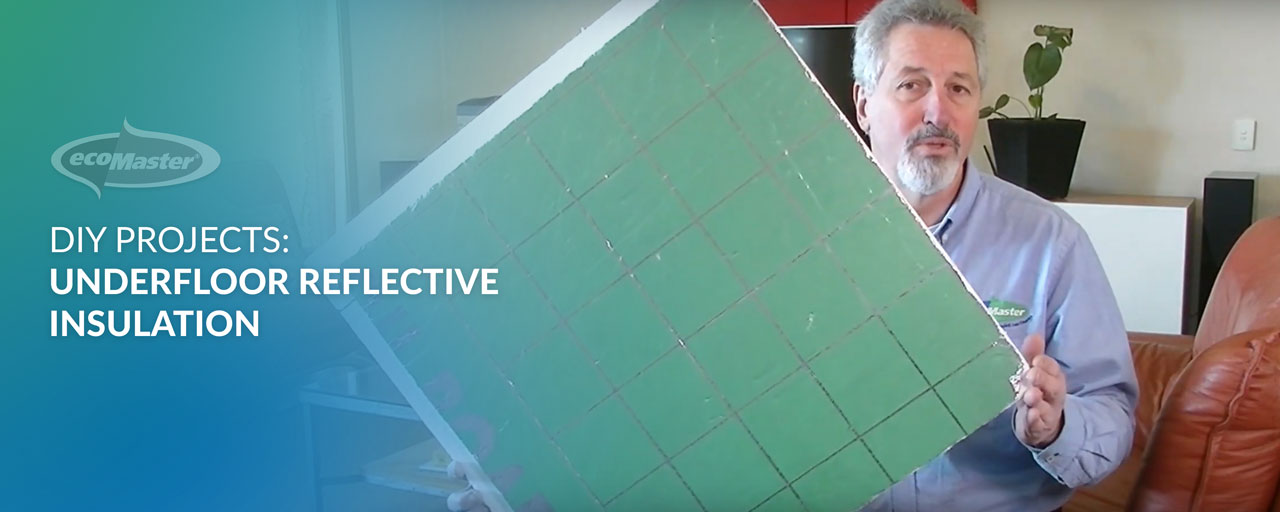 Underfloor Reflective Insulation
Because this house is a slab on stumps, it gave us the opportunity to insulate under the concrete slab. It's a great thermal mass but not a very good insulator. So normally under a floor, you would use the polyester rolls between the joists, which are fantastic. But under this floor is a galvanised tray that was used to pour the slab on top. And so very difficult to fit any kind of bulk installation to that.
So what we had to do was invent our own insulation and we decided to use reflective insulation. So you can see here we've got 15mm Foilboard cut into 600mm tiles and fitted with this 25mm border on two sides. What enabled us to lap them one after the other, and glue them up under the galvanised deck. We used water-based liquid nails to do that. They fitted together just like a jigsaw puzzle, making little still air pockets, which you need for reflective insulation to work properly. So that's what we did and it's still there and working today.
Learn more DIY home projects. Read and watch here:
Contact ecoMaster To Get The Best Underfloor Insulation
If you're looking for home insulation in Melbourne or Sydney, call ecoMaster. We supply and install high-quality polyester insulation for all types of Australian homes and commercial establishments.
We have been helping thousands of Australian homes and commercial buildings achieve lasting thermal comfort with less energy since 2004. For queries, get In touch via our Contact Form