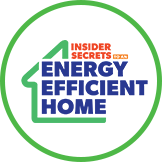 Upgrade Your Downlights Today
In part 2 of the downlight segment, we are going to discuss what we might do in order to fix the issues with LED lamps. The best outcome is to get rid of all the downlights, fix the ceiling, and only have surface-mounted lighting. There are a couple of ways we can achieve this.
The first way to get rid of downlights is to replace them with surface-mounted lighting that might look like pendants or an oyster light that fits onto the ceiling itself, and there are a lot of LEDs available now that fit up against the ceiling.
Another option, if you want to keep the downlight look, is to replace them with the newer options such as downlight LEDs that produce better light than the old halogen lamps.
Something worth noting is that these light fittings are sealed units so there's no ventilation. They also have the driver built into the light meaning there's nothing hanging out. Newer LED lights are rated "IC" which stands for Insulation Contact which means you can insulate right over the top of them. So if you like the downlight look, but don't want the disadvantages, replace your existing halogen downlights with IC-rated downlights.