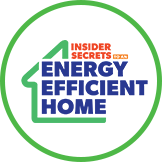 Who Knew That Your Dishwasher Soaks Your Dishes And Soaks Your Energy Costs
It is common to detect draughts coming out from around dishwashers. This can be explained when taking a closer look at kitchen construction. When you have a look at a new kitchen from a draught viewpoint, there are a number of factors at play: what type of kickers, whether there is skirting, penetrations through the walls and the floor, and the level of adjustment required to screw the cupboards to the walls.
This means that between all of these holes and gaps there is airflow around, underneath and behind the cupboards. Similarly in European style kitchens, because there are adjustable legs under the cupboards, there is unrestricted airflow underneath the cupboards.
So when investigating a dishwasher draught, make sure that the cupboards are sealed (caulked) against the wall, if there is no skirting then check that the gap between the floor and wall is sealed, that the kickers are well-sealed on each side and all the pipe penetrations are sealed.
If it's a European style kitchen, you may need to fill under the cupboards as well. This is a little more tricky, but a "Chimney Draught Stopper" is a great way to stop the draught from underneath the cupboards and the dishwasher recess.