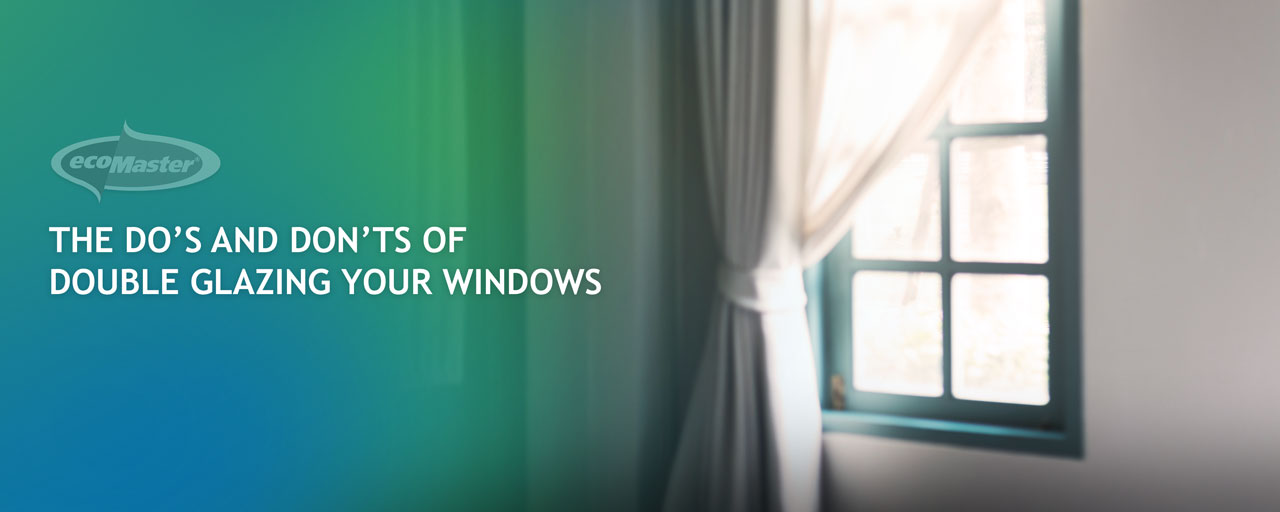 Do you feel the summer heat radiating through your glazing and making your home into an unbearable hot box? Is the winter chill biting right through the windows leaving your home chilly with huge heating bills?
The obvious answer is to insulate your windows, but the big questions remain: What is the best double glazing option for my home? What is going to be the warmest double glazing option for winter and protect me from the outdoor heat in summer?
Whether your home is freezing cold or boiling hot, there are a number of ways to get the benefits of retrofit double glazing. Some alternatives are as cheap as bubble wrap while others involve a lifetime of renovation and restoration followed by a massive bill.
So you want to get it right, yeah? So did we.
ecoMaster's Maurice Beinat is an expert in energy efficiency and thermal comfort technology. He has more than a decade of research and development surrounding energy-efficient solutions to boost a home's thermal comfort under his belt.
Follow along in this video as he reviews double glazing options, comparing the benefits and pitfalls of:
Heat Shrink Film
Replacing the Glass Only
Full Unit Replacement
Secondary Glazing (Retrofit Double Glazing)
And learn the real truth about the two most common misunderstandings about double glazing:
Does glass thickness affect the thermal performance of glass?
Does retrofit double glazing stop direct sun from heating up your home?
Can't watch the video right now? Here's the transcript:
Interview with Maurice Beinat – Double Glazing: The Issues and the Alternatives
"There are a number of ways that you could already treat existing glazing to improve it.
One is a heat shrink film that sticks onto the joinery. It's okay in terms of performance – it can be alright, but it's very difficult to clean and it's pretty much a temporary solution.
It's quite good if you're renting a place, and if you're going to rent it for a few years, that's quite a good solution for that. But, for my own home, and for many of our clients, it's not really how they want to go.
Another possibility is, in some cases you can take out just the glass and put in a double glazed unit in its place. What happens with that is, invariably, you get a very narrow double glazed unit.
And, of course, not all double glazing is born the same, so, the performance of it depends to a large extent on the space between the two surfaces. When you get to a very small space, in order to fit it to the existing frame, really, the performance is a bit limited.
Many of the people providing that solution never really state what the performance of their solution is. So that's often not a very good solution from a performance point of view.
The next thing, of course, is that you can just replace the whole unit, all of your windows and doors with double glazed ones, purpose-made double glazed ones. And from a performance point of view that's great.
But it's very expensive; it's very wasteful of the existing joinery; and also you've got the added risk of a builder working in your home, and, is he going to do the right thing? Is he going to seal around the window units before putting the architraves on? Is he going to make-good the walls?
You know, then you've got decorating to do as well! So, it's a much bigger process with more risks involved.
Common Misconceptions Around Double Glazing
People often ask me about the thickness of the glass. They say, "well, this glass is very thin so it can't be very thermally effective", or, "this glass is thick, it's laminated, so it's much more thermally effective". The truth is that with glass, with single glazing, the only performance you get from that is a little thin layer of air that clings to each surface. So, you can see from that, whether the glass is very thin, or whether it's thicker, you still just get a little bit of air on each side. So, the thickness of the glass goes towards human impact safety and wind loading, but it does not really go towards thermal performance. So that's one of the greatest myths that most people have about glazing.
The other one is, with double glazing, is "is it going to be good in the sun?" … and the answer is – no glass is going to work well in the summertime in the sun. In the wintertime, if you've got a heating environment (like most of Victoria does) you want the sun coming through. And the thing about double glazing is, if it's clear glass that's perfect, it's still going to let 95% of the sun straight through, and it's warmth too. So that's just brilliant. But, in the summertime, if you've got single glazing you're going to have to shade it, and if you've got double glazing you're going to have to shade it.
What is ecoGlaze® Secondary Glazing?
ecoGlaze® is a way of providing all of the benefits of double glazing to existing windows and doors without the need to replace anything. It works by creating a still air space between the existing glazing and the ecoGlaze® panel.
We've got one system for fixed glazing, that is glazing that doesn't open. We've got another system for most hinged applications like door and awning windows. And we've got another system for sliding applications like sash windows and sliding doors. In that way, we've been able to address all of those issues.
We think it looks great, it does perform well, and all of your windows and doors work just as they did before. You don't need to take things on or off to operate your windows."
Upgrade Your Windows Today
Take the faster, simplified, and cost-effective solution to upgrading the thermal performance of your windows. Retrofit them today with ecoGlaze® Secondary Glazing to enjoy warmer winter and cooler summers for more years ahead!
ecoGlaze® Secondary Glazing is perfect for timber in-sash, on-sash, and fixed windows
When you're in need of a retrofit double glazing system for windows, call ecoMaster on 1300 326 627.