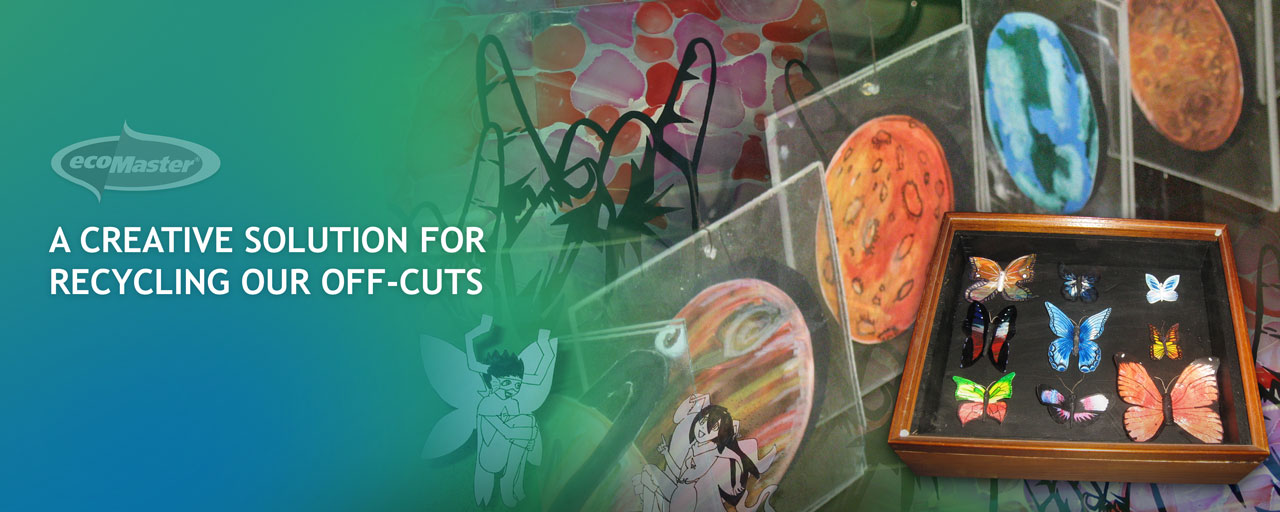 What does a company with strong environmental values do to put their acrylic offcuts to good use? We donate them to the local high school for art and design projects, of course!
At ecoMaster, we are firm believers of the Reduce, Reuse, and Recycle principle to lessen the amount of waste that we turn over to the landfill on a daily basis. So when we were faced with the option to send our highest quality acrylic offcuts to landfill, we said 'No Way, José!'
We are thrilled to be celebrating Gisborne Secondary College's end of year Art and Design Exhibition. Congratulations to all of the students involved!
The students have put in an outstanding effort to transform our offcuts into their mixed-media artworks which incorporate an amazing array of different mediums and touch on some really interesting themes.
Here's a quick sample of some of the amazing projects created using the acrylic:
Pressing watercolour paper between two layers of acrylic, Georgina has created a colourful suspended artwork that represents the solar system.
These butterflies' wings were made by marbling on polyester film and their bodies are made using paper clay. They are displayed in a wooden cotton box that is protected by an acrylic cover.
Bianca's inspiration for this work was Anime, and her love of creating new characters. She used the arcylic sheet as a support for her work. We love how this gives the impression that the characters are in flight
And that's just a sample! We're so impressed with these artworks, thank you to all of the teachers and students who have helped us to give our offcuts a new life!
Get access to a thermal comfort that lasts today
A whole home energy assessment will show you exactly what needs to be done first to attain a thermally efficient home. Visit this page to select your ecoHome Assessment. For queries, call ecoMaster on 1300 326 627.
Did you like this article? Like us below!