The long-standing enemy of thermal efficiency is the gaps and cracks present in a home. To rule out any misconceptions, ALL HOMES, regardless of type, age, and location, are plagued with these in various areas and to various degrees.
All homes can be affected by drafts. The greater the amount of gaps and cracks, the harder it is for a home to maintain comfortable indoor temperatures in summer and winter. 
This was what one of our recent clients, Tom Coleman, learned after receiving his energy efficiency assessment report from ecoMaster. He realised that he was being robbed of cosy winters and cool summers by his "too draughty" home!
Our team of assessors headed by ecoMaster Technical Director Maurice Beinat conducted an in-depth ecoHome Assessment on Coleman's home in Melbourne in May 2018. In conclusion, the team found the following to be the reasons for Coleman's elusive thermal comfort:
The fireplace chimney in the Master bedroom was not sealed, allowing significant draught through the room

There is a significant gap under and around his entrance and rear doors.

The double-hung windows in many rooms did not seal effectively

All the exhaust fans allow uncontrolled ventilation

The skirting, floorboards, floor heating outlets, wall vents, and architraves all had significant gaps

There are gaps around the piping under the sinks in his laundry room and kitchen
After the assessment, Coleman sought the assistance of ecoMaster in resolving these issues. In July 2018, one of the ecoMaster installation crews visited his home and retrofitted the problematic areas with tailored draught-proofing solutions. In just two days, Coleman's home was draught-free and he's now reaping the benefits of it with his tiny energy bills. He can now enjoy a more comfortable summer and winter days without having to overwork his heating and air conditioning systems!
"Excellent work, very professional. ecoMaster did a great job. Gas bills down a massive 43 percent!"
Coleman wrote, leaving ecoMaster a five-star review on Google My Business.
The Energy-Efficient Solutions You Need For Your Drafty Home
If you have experienced countless winters where you have continuously run your heater and bundled up in layers without ever getting close to being cosy; or suffered through numerous hot summer days and was unable to sleep for many nights, then it's highly likely that your home is drafty.
Here the top 3 Retrofit Solutions that can be applied to many homes with draft issues:
1. Draught proof your chimney and fireplace
All chimneys and fireplaces are notorious passageways for air. In essence, they are designed to draw out air from the home even without lighting a fire.
If you wish to continue using your fireplace on a regular basis, you may be able to stop drafts from coming through your chimney by using a Chimney Top Damper. Fitted on top of the chimney (yes – outside!), the pivoting flap of the damper seals the chimney as it closes, blocking off draft.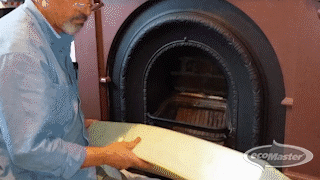 If your fireplace is not used at all, or intermittently, use a Chimney Draught Stopper. This is high-density foam rubber cut to fit firmly into the chimney throat that connects the fireplace and the chimney.  
2. Seal your door and windows
Prevent uncontrolled ventilation into your home by installing draught seals and draught excluders on your doors and windows. Well-sealed doors and windows allow you to manage your ventilation in winter and summer.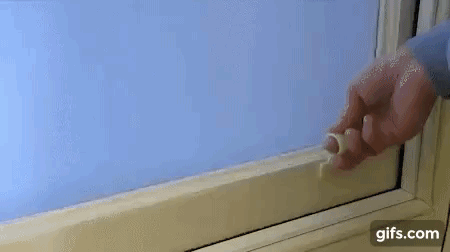 3. Caulk gaps and cracks
Stop the outside air from coming to your house by applying a flexible and invisible sealant on the gaps and cracks present on the perimeters of your doors, windows, architraves, air vents, and floorboards.
If you wish to live in an energy efficient home as Tom did, you can start off by getting a deep insight into your home's overall energy efficiency performance.  
If DIY is your thing, you can discover more energy-efficient draught proofing solutions that bring in maximum thermal comfort in your home without draining your pockets! Shop for a wide range of excellent home retrofit solutions for greater thermal comfort at www.ecoMasterStore.com.au
Get access to a thermal comfort that lasts today
A whole home energy assessment will show you exactly what needs to be done first to attain a thermally efficient home. For queries, call ecoMaster on 1300 326 627.