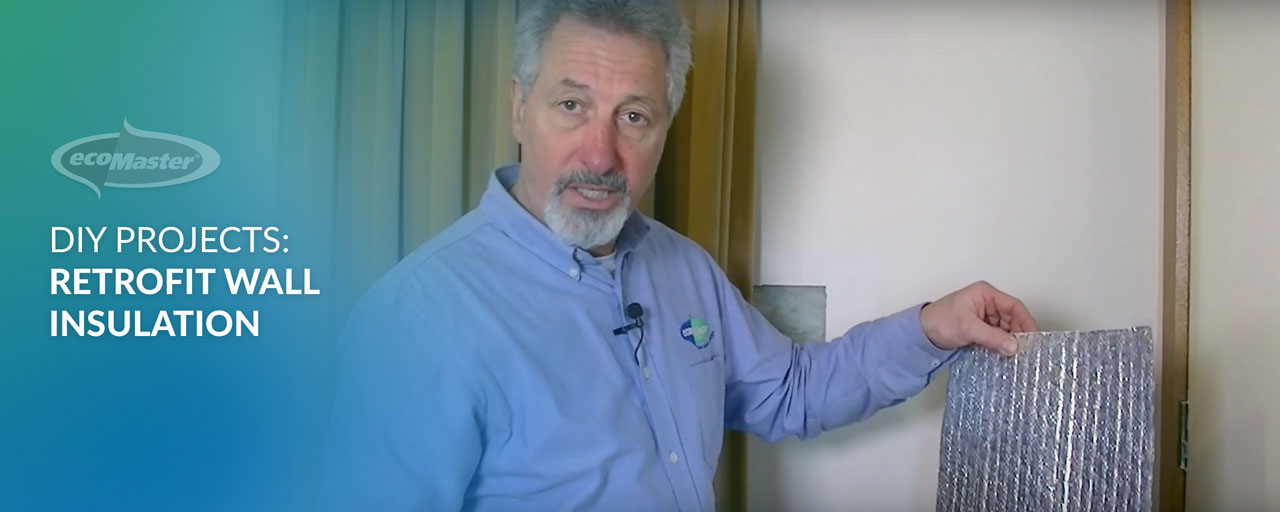 Retrofit Wall Insulation
One of the questions that we had was, "What exactly is in the walls of this home?" When we looked, we discovered a
high-quality reflective house wrap. And while it was really good quality, it was not very well installed. It was not fixed to the bottom of the walls (so it was just flapping in the breeze) and lapped in the middle. But it only came to 2.4 metre high. As most of this house has 2.7-metre ceilings, the top 300mm of the walls were actually just open to the elements.
In effect, the reflective nature of the wrap became completely pointless, because there was absolutely no chance of still air space. So the next question is what to do about it? We decided to remove the plasterboard, treat the walls and then put the plasterboard back on. We cut the plasterboard about a 100mm from the corners of the room, 100mm in from architraves, skirts, and corners so that we didn't have to disturb those. Then we took the plasterboard off. We got material like this – RetroShield – and cut it into sections that would fit into a stud noggin space. We installed that, made little hospital corners and stapled it all the way around.
So the idea is to make a still air space. Next, we glued some battens to it. The purpose of that was to hold the bulk material off the reflective surface. We put the polyester wall batts in. Then we installed a new plasterboard and jointed it. Then, of course, you have to redecorate. So that's how we retrofitted wall insulation. It made a massive difference. We left this little piece open here just so we could show people what we actually did in the walls.
Learn more DIY home projects. Read and watch here:
See our featured products for Autex Wall Insulation
ecoMaster only recommends wall insulation products proven to be far superior to other insulation materials available.
We have been helping thousands of Australian homes and commercial buildings achieve lasting thermal comfort with less energy since 2004. For queries, get In touch via our Contact Form