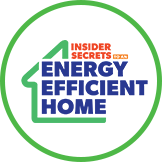 Save Money Or Save The Planet On Your Energy Consumption? You Can Do Both
I recently took my own advice and went to energymadeeasy.gov.au to get a better electricity deal. I entered my postcode that redirected me to the Victorian site where I got my $50 bonus just for going through this process!! Reviewing my energy contract on this site resulted in receiving a bunch of offers from energy retailers.
The best deal was 97 cents a day as the standing charge (that is just for being connected to the grid), 21.56 cents at Peak (because I'm on a Time of Use Tariff), 11.5 cents Off-Peak and 11.3 cents Feed-In Tariff.
Now my current deal is 35.91 cents for Peak Tariff, which compared to 21.56 cents. This is a 40% improvement. Not only that, but my current Off- Peak Tariff is 15.96 cents compared to the new deal of 11.6 cents, which is a 26% improvement and another 14% improvement on the Feed-In Tariff.
Now whilst the daily charge goes up by 4%, you can see when comparing the tariffs, the peak tariff is cheaper.
This is a great process to go through, and I would suggest reviewing energy retailers every year or two because even this new offer is going to become the current deal and in two years they're going to start inching up the tariffs on me just like the current guys did when I wasn't paying attention.