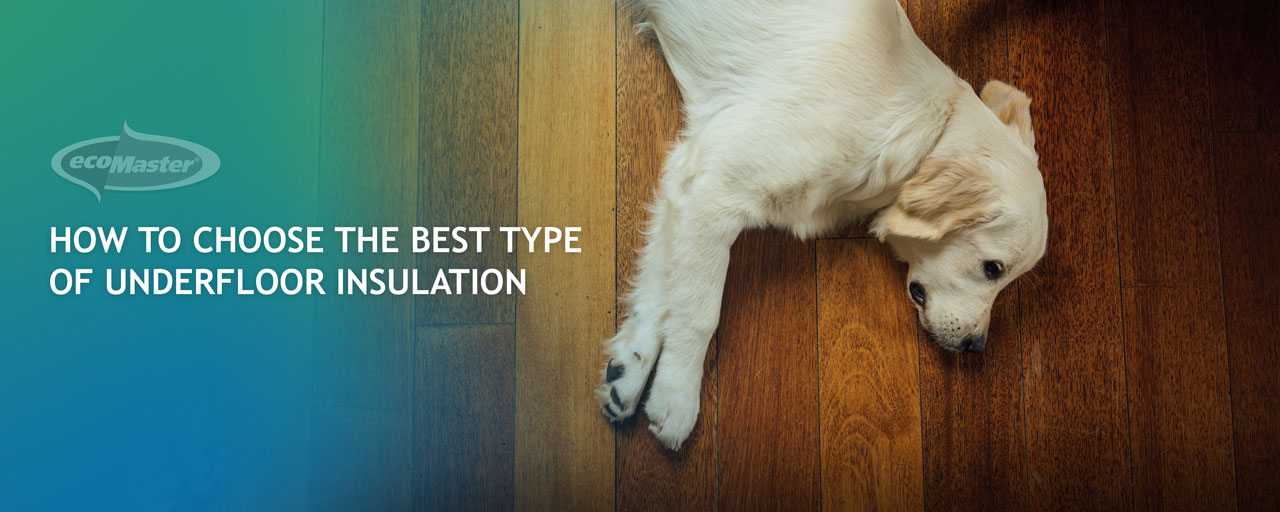 With so many types of insulation available, how do we know what the best underfloor insulation material really is?
In this video, ecoMaster's Chief Technical Officer, Maurice Beinat, puts polyester insulation to the test.
See how this product holds up against water, flame, tearing and compression, and decide for yourself what's the most durable and safest insulation option for your family
7 Things You Need to Know Before You Choose Your Underfloor Insulation…
Think ahead ten years: Will your insulation withstand the test of time, maintaining excellent performance for the lifetime of your home?
Here are factors you need to consider when choosing the best underfloor insulation:
Does it hold moisture?
Will rodents carry it away as nesting material?
How will it react in the event of a fire?
Is it made with a non-allergenic material that is safe to work with?
Does it spring-back to maintain its loft over a long period of time?
How is it secured and does it provide complete coverage for optimum insulation value?
Is it supplied in long rolls for ease of installation, minimal joining and maximum effectiveness?
VIDEO: ecoMaster's Chief Technical Officer, Maurice Beinat,  discusses different types of underfloor insulation and explains the benefits of a well insulated home.
Contact ecoMaster To Get The Best Underfloor Insulation
If you're looking for home insulation in Melbourne or Sydney, call ecoMaster. We supply and install high-quality polyester insulation for all types of Australian homes and commercial establishments.