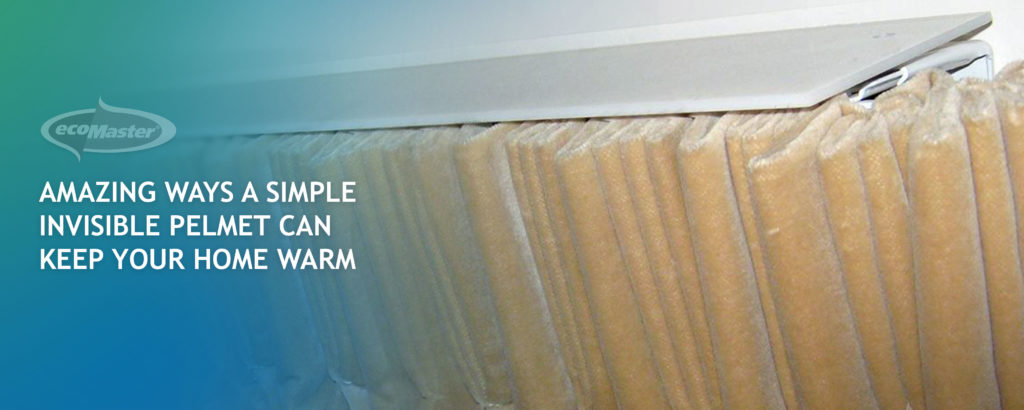 They may appear to be just ordinary strips of acrylic placed on top of curtain rails but invisible pelmets play a role so significant in maintaining the thermal efficiency of your windows.
Beside its great functionality, invisible pelmets are cheap, easy to customise according to your windows' specifications and are absolutely DIY-friendly.
What do these structures do in sustaining thermal comfort in a home?
To understand the science behind their functions, invisible pelmets work by providing an added layer of insulation to your windows by preventing heat loss and reducing the flow of cold air into a room.
During the process of heat transfer where the heat inside a room normally goes up and comes in contact with the window, pelmet acts as a guardian that blocks off further movement of heat before it could exit through the window. They can reduce over 25% of heat loss from a room.
Invisible pelmets work pretty much the same as box pelmets. The downside of box pelmets, however, is that they look bulky, are often expensive, and don't add much aesthetic appeal to the window that's why homeowners would shun them. Acrylic-made invisible pelmets eliminates that problem without losing its core function.

ecoMaster's invisible pelmets are designed to be fitted over curtain rails and cannot be fitted to drapes on curtain rods.These pelmets are architectural in quality, highly durable and absolutely Australian made.
Take the journey to a more comfortable home today
Invisible pelmets work their wonders in securing your home's thermal efficiency, making it cooler in summer and warmer in winter. To know more about invisible pelmets and how you can avail of them for your windows, simply click the button below.