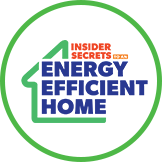 Get Off The Gas… And Here's How And Why
Gas has long been marketed as a clean power source for homes, but in reality, it is a polluting fossil fuel that produces harmful CO2 emissions. 
Moreover, using gas for heating and cooking indoors carries health risks. Cooking with gas is estimated to be responsible for up to 12% of childhood asthma cases in Australia.   Going all-electric not only promotes better health, but also benefits your wallet and the environment. 
In Australia, over 5 million homes are connected to a gas network, accounting for 17% of total gas consumed and 2% of national emissions. Additionally, gas appliances are less efficient and more expensive to run than electric equivalents. By switching to electric alternatives, households can save an average of over $1,000 a year and reduce their carbon footprint.
To get started with transitioning to a fully electric home investigate the age of all of your gas appliances and look at a transitioning plan from oldest appliance to newest.  
Household heating and cooling accounts for around 40% of total energy use.

Reverse cycle air conditioners

based on efficient heat pump technology are significantly cheaper to run and produce fewer emissions than gas heaters and ducted systems.
Water heating

account for a significant portion of energy use in homes. Heat pump hot water systems are now a cleaner and more affordable technology than gas hot water systems. 
Many cooks are loathe to give up on their beloved

gas cooktop.  A great way to ease the anxiety around moving to induction is to invest in small plug in induction hotplate.  This allows for a slower, "toe in the water" approach to induction cooking rather than seeing the switch as seem like such a barrier to change.

This approach also means that the gas cooktop can stay in place. There is no need to remodel the kitchen, or change the bench to accommodate a new cooktop.
Once all appliances have been changed to electric, you can avoid paying any further connection charges by disconnecting from the gas networks.  Though the cost and process differ across Australia, disconnection can provide long-term savings and better align Australia with deep and rapid emissions cuts needed to avoid harmful global warming. 
Gradually replacing gas appliances with electric alternatives as they reach the end of their lifespan is an affordable and effective way to transition homes over time.
As with anything to do with gas appliances, ALWAYS use a qualified gas plumber. 
​People Also Ask: 
⇒ Where can I learn more about this from an industry expert? 
ecoMaster has been working in the energy efficiency / retrofit arena for over 20 years.  During that time we learnt an enormous amount about diagnosing issues, distinctions on various products as well as developing the best installation practices.  We have done the research, so you don't have to. All that information has now been condensed into a series of ecoMasterClasses.  Click here to gain access.
What's Next?
We hope this article has helped you learn how to use simple ways to save on your utility bill. This in turn will help you on your energy and thermal efficiency retrofit journey to make your home more comfortable all year round, and reduce your costs and carbon emissions.  
Next, explore How to make your Reverse Cycle Air Conditioner more efficient to face Seasonal Gas Shortages.
If you found this article helpful, then please subscribe to our YouTube Channel. You'll find many more helpful "How To" videos there. You can also follow us on Facebook and Instagram to stay in the loop.For more great information on how to make your home more energy and thermally efficient subscribe NOW to ecoBites. ecoBites are free bite size chunks of the latest energy efficiency information making it quick and easy for you to absorb.