Wave goodbye to Cold floors. How to stop cold air coming through your floor.
STOP COLD FLOORS:
Underfloor Insulation
Fill gaps and cracks
Floor rugs and electric floor rugs
Many places in Australia endure long, cold and wet winters. We have had questions from many people asking us how they can stop cold air coming through their floorboards.
Freezing weather can be one thing but when you have draughts coming into your home the chill factor is significantly exacerbated. Trying to keep warmer inside your home in winter (and cooler in summer) is costing a lot of money as your energy bills soar and the cost of living continues to increase.
Polished, wooden floorboards can look beautiful, natural, and inviting. They are easy to clean and keep clean. They help moderate humidity and store carbon for life, so very good for the environment.
But wooden floorboards can let a lot of air leak through and significantly decrease the thermal comfort factor in your home.
During long wet, cold and / or high humidity periods, mould, mildew and moisture can enter your home making it unhealthy for family members.
The space underneath your floor can stay wet for a long time when there has been a lot of rain. The air can become stagnant allowing toxins into your home. This can potentially create an unhealthy internal environment in your home.
Where do I start to stop the cold air coming in through my wooden floorboards?
The best solution is to insulate underneath your floor with a Polyester Underfloor Insulation and/or fill any cracks or gaps with UltraClear.
This is where and how to start:
Find out if you have gaps between your floorboards.
Look for gaps between your skirting board and your floorboards.
Assess the crawl space underneath your house.
Assess the structural condition of the floor framework and the stumps or piers that hold up the beams of your home.
Houses move, wood shrinks and expands with climate conditions, foundations deteriorate with age and weather, and termites can take up residence and eat the wood away. If you have severe gaps and cracks throughout your home, then have an expert inspect your underfloor in case you have a serious structural problem.
If, however, you have located gaps and cracks in your floorboards, (as shown and described in our video) the very first thing to do is to fill those gaps and cracks.
Maurice Beinat, Technical Director of ecoMaster, explains how to locate gaps and how to fill them in this video.
Underfloor Insulation:
What if there is not enough crawl space underneath my house?
Maurice Beinat says, "There are still solutions. We have had clients who have 'dug out' underneath their house to provide sufficient space to crawl under. If you decide on this option, make sure you seek professional advice to ensure appropriate drainage is made to prevent the build up of water in wet weather. After all, you do not want to create a dam of water underneath your house. This could be quite an expensive route to take, so consider other options before proceeding."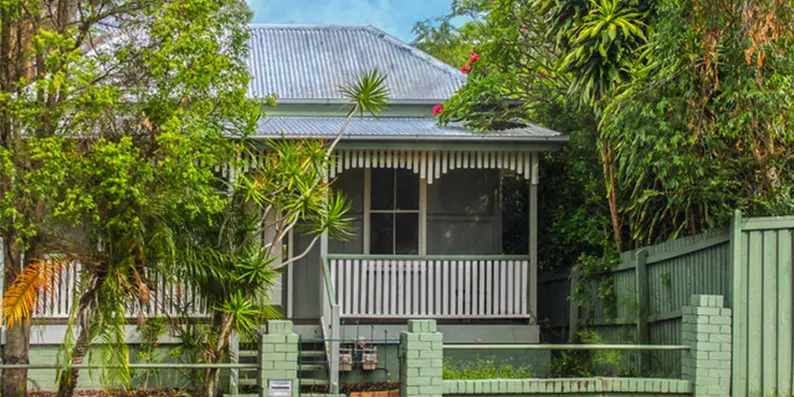 There has to be enough 'crawl space' for you to crawl underneath your home to insulate under your floorboards.
Maurice goes on to say, "Consider the condition of your floor boards. if they are particularly old and/or are in poor condition, but, your foundations are strong and in good condition (again seek expert advice), then consider replacing your old floor boards with new boards. When doing this you can insulate directly underneath your floorboards. This is also quite an expensive option but entirely worthwhile if the foundations of your home are in good condition."
"First and foremost though fill your cracks and gaps," Maurice suggests. "Then zone your house to keep the rooms you use the most, as warm as possible in winter, and cooler in summer."
What type of underfloor insulation to use:
It's not difficult to insulate underneath your floorboards. It can be a bit tricky if the crawl space is limited. It is much easier when you have two people helping with the insulation.
ecoMaster's Polyester Polymax and Value Poly underfloor insulation are the safest, most efficient and effective underfloor insulation to use.
Choosing the best insulation available and installing it according to ecoMaster's 'how to' videos will provides the best outcome and performance.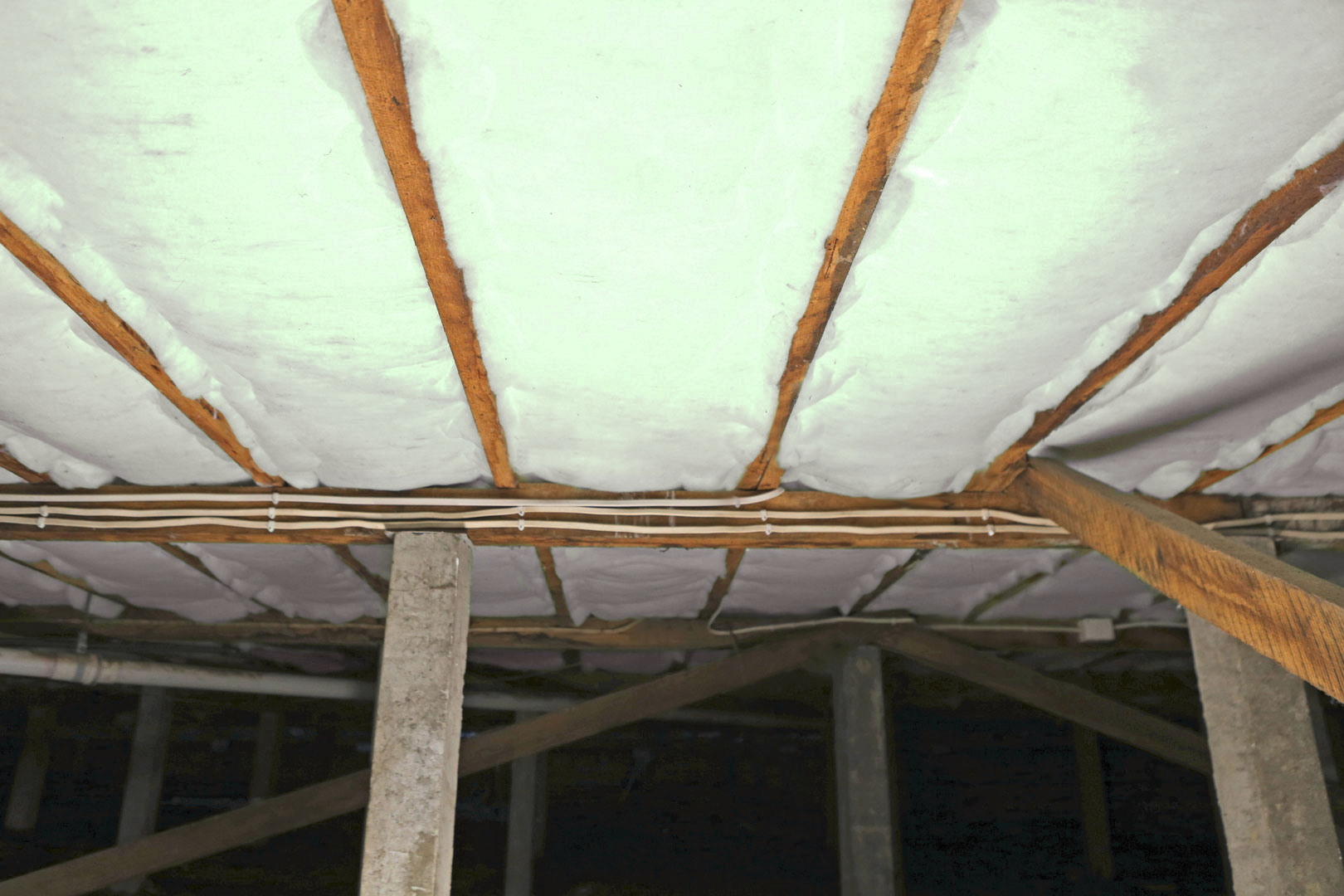 Insulation Installed from Below
Floor rugs can also make a difference including electric floor and rug heaters such as
Coldbuster Floor Heating Australia
.
Other things to look out for:
Draught Proofing your COLD FLOORS will be very beneficial. Whilst in the process look for where other draughts may be entering and leaving your home, such as:
Doors
Windows
Ceilings
Chimneys
Exhaust vans
Unused wall and floor vents.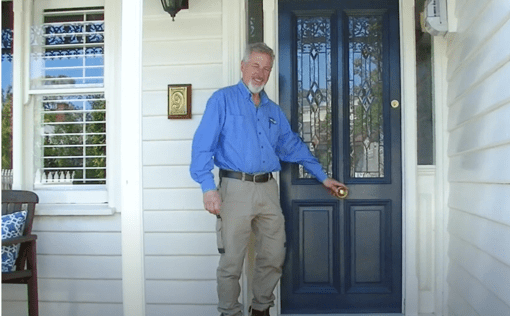 Maurice Beinat, Technical Director, ecoMaster – Australia's MASTER's in home comfort, livability and energy efficiency
Maurice Beinat says, "W
e have extensive experience in helping home owners get rid of expensive energy bills and enjoy more comfortable homes. Where warm and cool air are being lost unnecessarily there is always a solution to cut the costs and be warmer, cooler and healthier in your home environment.
"
Uncontrolled versus controlled Ventilation is very important and this will be a topic for another day. In the meantime, STOP the cold air coming through those wooden floors by filling the gaps and cracks and insulating with Polyester Insulation. You will be more comfortable in your home whilst saving a lot of money on your electricity bills.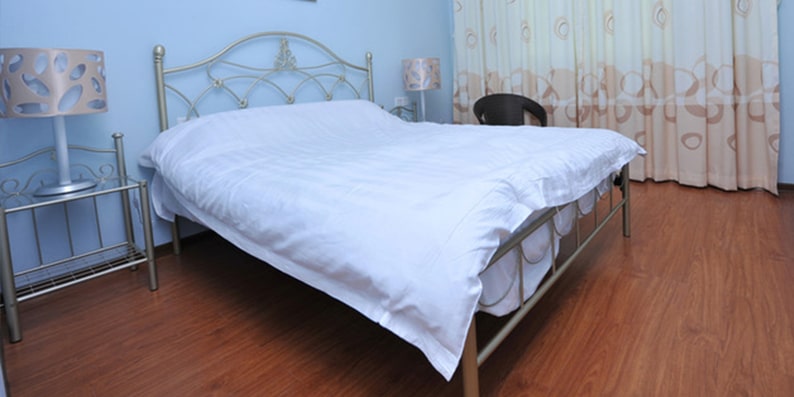 Warm and cosy bedroom with underfloor insulation and filled gaps.