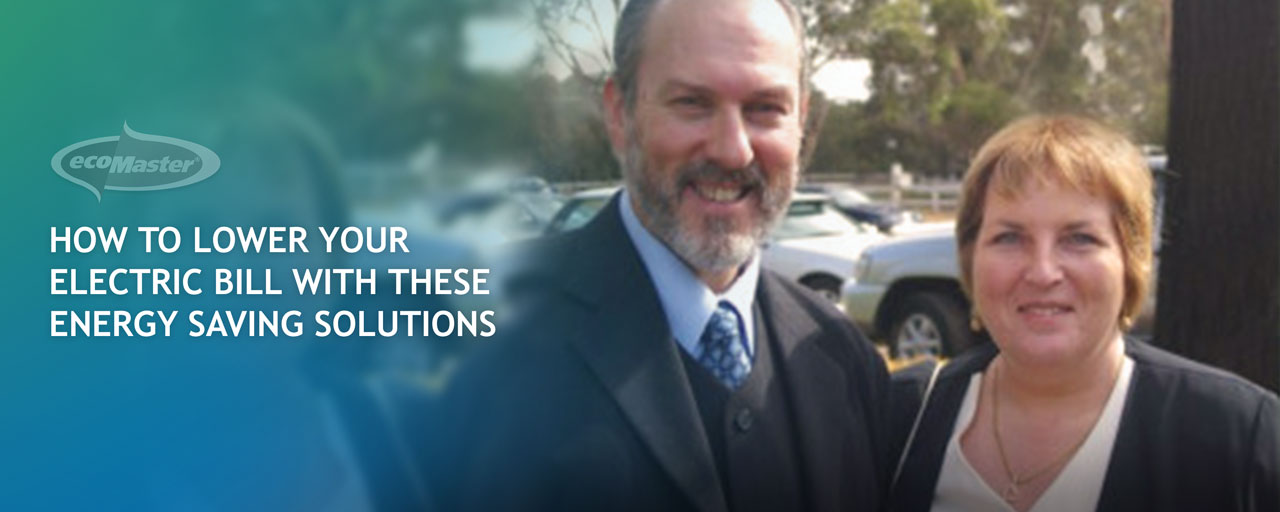 Julie and Alex have lived in their 1960s three bedroom, brick veneer home for 20 years.
After having seen electricity and gas prices steadily increase over the past few years, they wanted to continue to enjoy their home without having to worry about ballooning heating and cooling costs.
So, they made a plan to invest in energy-saving home retrofit solutions for a comfortable future; to be cosy in winter and cooler in summer with lower gas and electricity bills.
Julie shares her journey towards an energy-efficient home that's now delightful to live in regardless of the temperature outside.
"Our home is a three-bedroom 1960's brick veneer house which has been fully renovated inside. We love spending time at home and enjoy our living room for its comfort and entertainment systems.
We have lived here for 20 years and our home was always very hot in summer. On a 24 degree day our home would be 26 degrees inside.
We had installed a large and efficient ducted refrigerated air conditioner with several independent zones years ago. However, it often never reached the set temperature and ran all the time during the day. I do not handle the heat well and had been disappointed that I was still uncomfortable after spending so much on our air conditioning system."
The Problem: Draughty Home, High Energy Costs
Winter was comfortable. However, in order to maintain warmth to this level, it was necessary to run our ducted gas heating constantly. At night we were never able to balance between being too hot and too cold in bed. This is obviously not doing anything to lower our electric and gas bills.
If anything, our bills were quite high and we had noticed rates increasing considerably over the last few years. We could not think of any ways to reduce our costs other than not using equipment or appliances as much. This was not always an option and our enjoyment of our home would be reduced.
We hoped to keep our home cooler in summer as a priority and to be more efficient in heating the home in winter.
How We Started Our Journey To Energy Efficiency
We turned to ecoMaster to better understand our home's energy efficiency issues and to seek for solutions. ecoMaster is a company that provides expert energy efficiency assessments and solutions to add liveability, comfort, and value to your home. We were impressed with the extensive information on their website.
It was very clearly explained and we decided to investigate what we could achieve by retrofitting our home with energy-saving products and solutions. The ecoHome Retrofit Plan was the best money we spent on updating our house for a long time, and was so comprehensive and tailored specifically for our house.
ecoMaster's Chief Technical Officer and Senior Home Assessor, Maurice Beinat, is a genius. He spent over five hours at our home to do the assessment. Afterwards, he sat with me to explain what he had found, what it meant, and how to improve it. He then walked me through the energy-saving solutions that I should install to remedy those draughty areas.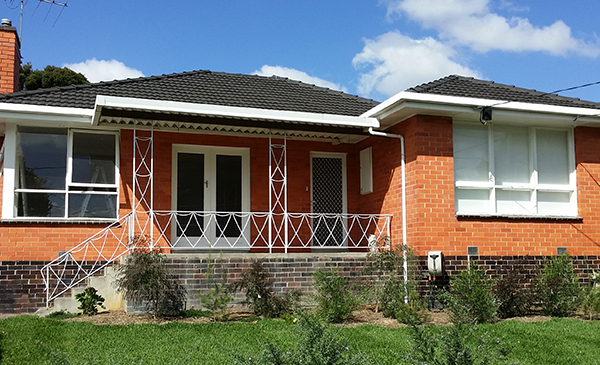 While we were at it, I was surprised to learn that we had no wall insulation at all. Our ceiling insulation, which had been newly installed in 2012, was not fitted correctly. We saw hot spots on our ceilings from the infrared camera photos that pinpointed unprotected areas in our ceiling. It was also shown that we had so many gaps and cracks around windows and doors that we hadn't realised were a source of our heating and cooling problems.
We undertook to do everything in the retrofit plan (draught-proofing solutions and home insulations) except underfloor works, so it was a matter of scheduling what would be the best order to do the work in. We had ceiling and wall insulation done first as we considered them to be the main culprits in our home heating/cooling efficiency.
Everyone who came to work at our home on the various installations was friendly, professional, hardworking, and so tidy. Would have ecoMaster back anytime.
Immediate, Noticeable Improvement
After the ceiling and wall insulation, we noticed a marked improvement in maintaining warmth on cold days and nights. The heating ran less and the house maintained a more constant warmth, even at night and when we got up in the morning.
Then we followed on with draught proofing on all doors and windows and ecoGlaze Retrofit Double Glazing on most windows, plus external sunblinds, and we were done! The products are excellent, particularly the ecoGlaze which fits so well on our windows and is painted to match existing frames. Unobtrusive and streamlined.
Our gas bill for August and September this year compared to same time last year shows we're already saving money:
Before retrofitting our home: $5.13 per day
After retrofitting our home: $3.65 per day
As yet we have not had a full quarter summer power bill but we are hoping to see similar reduction on this. We are hopeful that they will continue to remain lower for years to come.
We would highly recommend everyone to start with the full energy efficiency assessment. This pinpoints problematic areas that can be prioritised for best results if you cannot afford to do all the recommended upgrades at once.
Our old home with all of its design faults, (No wall insulation! Really?) was made so much more liveable and comfortable after a reasonable investment for upgrades.
A Worthwhile Investment
We spent $18,300 for everything: from the initial ecoHome Assessment report, to the ecoGlaze windows. Our house is worth about $950,000+ but this is a small and worthwhile investment into the comfort and liveability of our home. Not to mention a great list for the resume when you do decide to sell!
"But ultimately, we did it for us as we intend to stay and want it to be as wonderful to live in as possible. We think it is one of the best investments we have made."
Anyone with an energy inefficient home with high power and gas bills or homes which are uncomfortable to live in because of the cold or oppressive heat would benefit.
If people followed ecoMaster's recommendations for their homes, they would achieve greater energy efficiency which would result in less use of heating and cooling appliances.
This, in turn, should lower electric and gas bills, greenhouse emissions, and a better quality of life from full and comfortable enjoyment of your home."
Secure Your Comfort, Reduce Your Energy Cost
Like Julie and Alex, you can tread the same path to energy efficiency beginning TODAY.
Boost your thermal comfort by draught-proofing your doors and   windows and by insulating your ceiling, floors, and walls. Not only does an all-home retrofit improve your comfort in summer and winter, but it also lowers your energy cost for the long term as well.
Contact ecoMaster, the experts in energy efficiency
If you're looking for high-quality draught proofing solutions and insulation, contact us at 1300 326 627 for inquiries and orders.
Browse through our wide range of effective and affordable energy efficient solutions at www.ecoMasterStore.com.au.