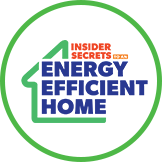 Imagine An Extra $50 Per Month In Your Pocket
Unless you are well set up and very efficient, you probably buy electricity and possibly gas from an energy retailer. Getting the best possible deal may save you money.
There are many energy comparison websites that compare tariffs if you do a web search for them but all you need is energymadeeasy.gov.au.
To get the most out of this website
you only need three things:
1. Have some energy bills at hand
2. Find out if you're in a contract
3. Know what type of electricity meter you have
Figuring out what type of electricity metre is quite simple when looking at the metre box. If it is a traditional old metre box and has a spinning disc, then it is not a smart meter.
If you live in Victoria, you can enter your postcode into energymadeeasy.gov.au and it will redirect you to a Victoria Government website that does this for you. They'll even give you $50 to get the best deal.