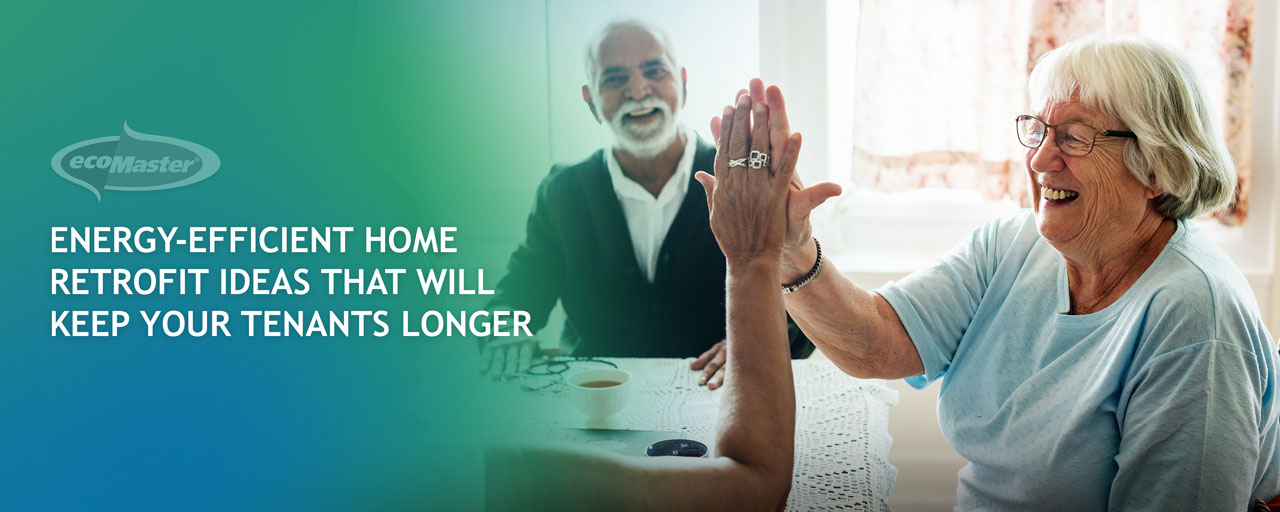 Having problems with tenant retention? You might need to carefully assess how your property is performing in terms of thermal comfort.
Most tenants are concerned with the level of thermal and energy efficiency they are getting from their rentals. It doesn't matter how your property sits in a strategic location in the city or suburb. If it doesn't provide a comfortable shelter in summer and winter and only buries them deeper into astronomical utility bills, your tenants will move along at the lease renewal date to a property that gives them a bigger bang for their buck.
The best thing you can do is to retrofit your rental home to make it more comfortable and energy efficient!
Here are long-term retrofit ideas that will give you the greatest return for your investment and upgrade your tenants' comfort:
Draught Proofing
Draughts or uncontrollable ventilation is one of the biggest factors that point out why a home cannot retain comfortable indoor temperatures in any given day. The presence of air leaks in various parts of the home put your expensive heating and cooling to waste.
Sneaky draughts can seep through all areas in your property where tiny spaces are present like doors, windows, wooden floors, architraves, exhaust fans, and unused air vents.
Draught proofing is the effective method of sealing these stubborn areas to block off the entry of pervasive draughts. There are specific draught proofing solutions for doors and windows which you only have to install once to enjoy its benefits for the long term.
On the other hand, you can deal with the gaps and cracks on floorboards and vents by applying a durable, mould-resistant, and invisible sealant.
Secondary Double Glazing
Being a strong conductor of heat, your glass windows can greatly affect your thermal comfort in summer and winter.
In summer, a poorly shaded window can transfer outside heat into your home, thereby compromising your indoor cooling. In wintertime, while your heater is turned on, your heating can get lost to outside temperatures through your glass windows.
You don't have to replace your low-performing windows to regain your thermal comfort. By retrofitting your existing glass windows with secondary double glazing, you can already enhance your windows' functionality and minimise heat transfer by up to 50 percent.  Secondary glazing adds a panel of optical grade acrylic to the inside of the window, adding a protective layer which will reduce the incidence of children/toys/teenagers/adults from crashing into low-level glass windows, full height windows or glass doors.
A cost-effective double glazing option we recommend is the ecoGlaze Secondary Double Glazing System. This retrofit approach involves the addition of the highest quality acrylic to your existing windows to provide an optimal still air space to make your home warmer in winter and cooler in summer.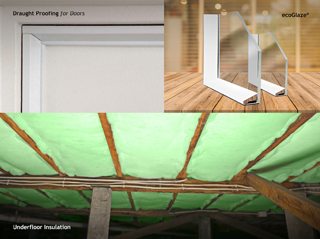 All-Home Insulation
Installing superior quality insulation is a one-off investment that will benefit the life of your rental property.
Installing insulation in your ceiling, floors, and walls can protect your home from wildly shifting weather throughout the year and help you achieve stable indoor temperatures. In addition, durable and high-performing insulation can reduce your heating and cooling cost by up to 45 percent.
Polyester insulation is the best type of insulation for Australian homes. It is low allergenic, moisture, and rodent-resistant, and it maintains its loft for the lifetime of your home.
A note on installing ceiling insulation: If possible, avoid using downlights as they require holes in the plaster. The presence of these holes in the ceiling dramatically reduces the effectiveness of the insulating capacity of your insulation. Should downlights be necessary, make sure to purchase the Insulation Contact (IC)-rated type.
Secure Your Comfort, Reduce Your Energy Cost
Boost your thermal comfort by draught-proofing your doors and windows and by insulating your ceiling, floors, and walls. Not only does an all-home retrofit improve your comfort in summer and winter, but it also lowers your energy cost for the long term as well.  
It is just a matter of time before each State government dictates a minimum star rating for thermal efficiency.  You may as well get started now!